Abbotsford – The University of the Fraser Valley will be featuring screenings of Indigenous films in February, March, and April, beginning with The Road Forward on February 21.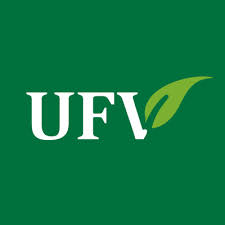 The Road Forward is a National Film Board musical documentary by Indigenous playwright, performer, director, producer and screenwriter Marie Clements. The film connects a pivotal moment in Canada's civil rights history — the beginnings of Indian Nationalism in the 1930s — with the powerful momentum of Indigenous activism today.
Clements paints an electrifying picture of how a tiny movement, the Native Brotherhood and Native Sisterhood, became a powerful voice for social, political and legal advocacy, eventually effecting profound change at the national level. The Road Forward's stunningly shot musical sequences, performed by an ensemble of some of Canada's finest vocalists and musicians, seamlessly connect past and present with soaring vocals, blues, rock, and traditional beats.
Members of The Road Forward's cast will be in attendance and participate in a Q & A conversation. This will provide an opportunity to connect the events pictured in the film with local stories of Stó:lō political engagement and activism.
This film speaks to very critical Indigenous history and civil rights. Many of the leaders and elders in Stó:lō territory have memories of their activism for Stó:lō rights.
The Road Forward will be screened on Wed, February 21, at 6:30 pm (doors open at 6 pm) in B101 (lecture theatre) on the UFV Abbotsford campus. Admission is free and the public is welcome.
A question and answer period will follow, guided by Stó:lō Chief Mark Point. Cast in attendance will include Maurice Nahanee (Squamish), Doreen Manuel (Secwepmc & Kootenai), Ronnie Dean Harris (Os12) (Stó:lō).
UFV is extending a special invitation to local elders, chiefs and community leaders; the film will be of particular interest to those who were involved in the Canadian, B.C. and Stó:lō Native Civil Rights movement of approximately the 1960s–80s time period.
The film will also be screened on Mon, February 19 at 1 pm and Thurs, February 22 at 1 pm, both in Abby B101.
This film will be the first in the series of three Indigenous film nights. The others are:
Wed, March 14 (6:30 pm) (additional screening: Thursday, March 15 at 1 pm)
Stó:lō Films
The Lynching of Louie Sam (David McIlwraith, 2005)
Hands of History (Loretta Todd, 1994)
The Roundhouse (Theresa Point-Warbus, 2016)
Wednesday, April 4 (with additional showings to be announced)
Healing, Resurgence and Reconciliation
My Legacy (Helen Haig-Brown, 2014)
Press and other information:
Here is the electronic press kit for NFB Musical Documentary "The Road Forward":  http://mediaspace.nfb.ca/epk/the-road-forward/