Vancouver – The Vancouver Health Show is back for its 28th year and is bringing a number of experts to Vancouver to speak on the latest trends and hottest topics in the health world at the Vancouver Convention Centre on October 27th and 28th.
Vancouver Convention Centre East Facility Hall B
10 am – 6 pm and 10 am – 5 pm
FYI – www.healthshows.com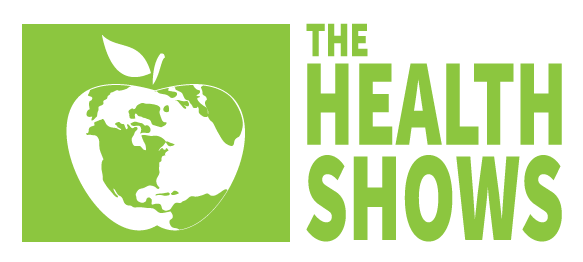 This year, the Health Show is proud to present keynote speaker and best-selling author Michael Losier who will deliver two take-control-of-your-life inspiring talks. Saturday's 1:30 pm seminar will be based on his book: Law of Attraction: The Science of Attracting More of What You Want and Less of What You Don't. Sunday at 1:40 pm he will present his talk on the subject: The Emotion Code, otherwise known as a simple and fast method to find and remove negative emotional energy from the body.
Losier, who is a certified Neuro Linguistic Practitioner, an internationally acclaimed trainer and former Oprah & Friends™ radio program host that came into existence after being interviewed by Winfrey herself several times on her Soul Series™ satellite radio show, swears by his audience-participation training techniques.
Another highlight is local freelance cannabis writer and award-winning journalist, author, photographer and videographer Amanda Siebert, who will be speaking each day at 4:20pm about the legalization of cannabis and what impact that will have on people's overall health.
A Vancouver-based author who will be starting a tour to promote her recently published book The Little Book of Cannabis: How Marijuana Can Improve Your Life on the day it becomes legalized in Canada October 17, Siebert has spent much of her career reporting on the cannabis industry. Her book is described on Amazon as, "a pragmatic and informative look at better living through cannabis.
It's a hot topic now that recreational pot is now legal in Canada.
The long list of educational exhibitors featured at the show includes neuroscientist and Clinical Herbalist Yarrow Willard, CEO of dnaPower Dr. Lois Nahirney and neuroscientist and nutritional expert Orsha Magyar MSc, BSc, CHN.
Trained in neuroscience at the University of British Columbia, Magyar uses her background in medical research to fuel her decade of training in nutrition. As Founder and CEO of NeuroTrition, her own word creation that shows the connection between brain health and diet, Magyar says she and her team of scientific staff see a lot of clients who suffer from one common problem – blood sugar levels.
From hot detox video cooking classes to award-winning recipe books that promise to heal your gut one-meal-at-a-time, Canadian author and nutritionist Julie Daniluk, who is also a well-known daytime television personality, will be lighting up the main stage at the Vancouver Health Show on Saturday beginning at 10:45 am with her talk, Nutrition Secrets for Increasing Energy and Performance. She returns to the stage Sunday at 1:40 pm for her talk on Secrets to Happiness and Hormonal Harmony.
Returning favorite Burnaby-based published book author Aeryon Ashlie will be speaking at the Show on Mindful Eating. After experiencing severe weight fluctuations for most of her life, a more than 20-year battle with bulimia and a negative relationship with food, Ashlie says she is once again eager to share her strategies in how she stays active and happy as a result of her holistic intuitive approach to healthy living.
These speakers, along with many others, will provide information on topics ranging from nutrition for your body and mind, understanding how screen time will affect your eye health, and tips on staying healthy on a polluted planet.
The Vancouver Health Show is pleased to welcome health experts from around the world to Vancouver in an effort to make our lives green, safe and healthy.