Vancouver – The Vancouver fashion scene has long since been recognized on the national stage for its distinctive look and West Coast Vogue appeal but the models burning up those runways are not just adults.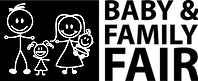 More and more of Vancouver's infants, toddlers, tweens and teens are perfecting their walks and showcasing fashion that embodies the energy kids naturally bring to the stage.
"We have kids as young as four-years-old, "says Vancouver-based Indigo Education's artistic director Joseph Spitale.  "They tend to have a characteristically dynamic presence on stage that enhances the whole fashion show experience."
Spitale and his modelling agency team, who helped launch Vancouver Kids Fashion Week and have produced kid fashion shows at local area fashion malls like Oakridge Shopping Centre and Lansdowne Mall, were invited to bring their kid-focused flair to the Vancouver Baby & Family Fair – an annual consumer show happening October 27 and 28 that typically attracts parents wanting the best of everything for their children, says producer Virginia Ritchie.
MORE INFO: https://www.baby-fair.com
"We instinctively knew the show would be a great addition to our event as it's a natural fit to the Show's whole theme which is about kids finding ways to express themselves," explains Ritchie. "We also love the fact it will be a show like no other with local designs being featured, a stage with kid-themed sets, and the message delivered throughout on how to incorporate fashion into your child's wardrobe, including designer labels, even when you are on a budget."
Vancouver Baby & Family Fair
WHEN: Saturday October 27 and Sunday October 28 2018
WHERE: Vancouver Convention Centre East Facility Hall A
SCHEDULE: 10 am – 6 pm and 10 am – 5 pm
TICKETS: https://www.showpass.com/van