Kelowna -MAY 18 UPDATE – Here is the official obituary for Brett from Garden Hill:
With great sadness and heavy hearts, we say goodbye. Brett left us unexpectedly on May 14, 2018. He leaves behind the loves of his life, his fiancée Jeanine (who he called his wife) and daughter Hailey; parents Melanie and Ken; brother Trent; grandparents Elmer and Alice Tippe and Audrey Johnson; uncles Perry (Roberta), Ricky (Bonnie) and Guyle (Elizabeth); cousins and friends. Brett's life was devoted to family and country music. In addition to performing, writing and recording, he owned and operated The Art of Music Centre. Brett took great pride in sharing his love of music with his students. A memorial service will be held at 2:00pm, June 1 at the Burnett Fellowship Church, 20639 123 Avenue, Maple Ridge.Brett will always be in our hearts. Honour him by hugging those you love. In lieu of flowers, please consider a donation to the GoFundMe page (Sudden Loss of Brett Johnson) setup for Jeanine and Hailey.
Offer Condolence for the family of Brett William Ronald Johnson
MAY 16 ORIGINAL STORY – BC Country music fans are in shock after the sudden death of Brett Johnson also known as Brett T Williams. The cause of his death has not been released.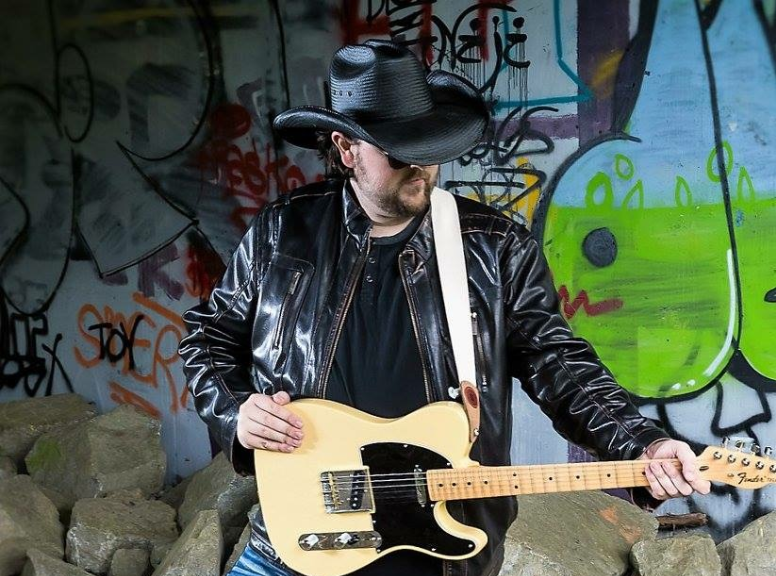 Manager Celina "Pinky" Simms posted the news to social media on Tuesday: Definitely the saddest 24 hrs in my music career. We say goodbye to clients but to have a client pass away is not something you can prepare for.  My heart is broken at the loss of client, dear friend and true music family Brett Johnson.
My thoughts prayers and condolences are with Jeanine Kernested, baby Hailey, brother Trent, Mother Mel Father Ken and all his family and those who loved him.
I will miss our daily talks. Thank you for the laughter and the music.
Good bye Brett T. Williams. RIP. Play Hard….
A Go Fund Me page has been set up for the family by Simms:
With the tragic loss of our music brother Brett Johnson aka Brett T. Williams his young wife and baby girl are going to have a long struggle ahead both emotionally and financially.
If you can help please give to support Brett's young family. Thank you to everyone who has expressed their condolences and support.
Sudden Loss Of Brett Johnson
Brett Johnson, was the nephew of Rick Tippe and Grandson of Elmer Tippe. Brett passed away suddenly on Monday May 14th leaving a 1 yr old baby girl and fiancé (who he called his wife) behind. As an Indie Artist and recent business owner the loss of Brett is going to leave a financial burden on his widow to raise his love, his little girl. Please help support this young family who are now facing the world without their biggest love. $5 $2 whatever you can to help Jeanine and baby H.