Chilliwack -A group of Chilliwack teens called VOYCE (a Chilliwack Youth group) along with the help of Fraser Health and B.C. Paramedics have put together an Android-only app that could save a life in the case of an overdose.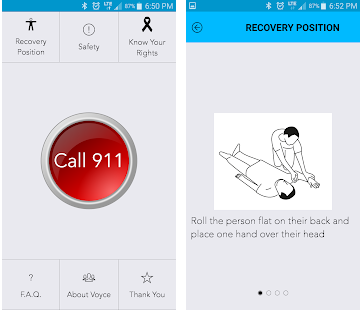 While many teens and kids are naturally hesitant to call 9-1-1 , especially at a school situation, this should take a stigma away from calling for help.
In a very calm and mature way, the app for example, can explain that if you are using with someone and they overdose, neither of you will be charged for possession.
That is a major fear in a "party" situation.
One of the driving forces behind this app is Mission's Maggie Aronoff. At one time Ms. Aronoff was the Local Action Team Coordinator for the Chilliwack Division of Family Practice. She was one of many people in the Fraser Valley who donated their time and effort to get this project off the ground.
The app launched launched last month on Google Play and costs about $125 to have the app added to iTunes, to be compatible with iPhones.
From the OP Hero website, their mission statement:
OD Hero teaches about your rights and responsibilities when faced with an overdose or alcohol poisoning. We gathered information from our local health authorities, justice department and paramedics and put all of it here so no one gets left behind.
OD Hero will dial 911 directly for you if you are within cell range, or help you put someone in the recovery position so you can safely leave to get to a telephone.
OD Hero has information about:
– the Good Samaritan Act
– your rights and responsibilities under the law
– what to expect when you call 911 or emergency services