Chilliwack – Are you the owner of a heritage home in Chilliwack? Have you ever wondered about having your home officially designated? Now there is financial assistance available.
Heritage Chilliwack Society is excited to announce the launch of their Heritage Designation Grant.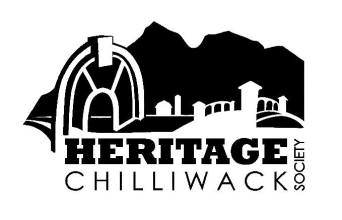 Owners of homes or buildings listed on the 1991 City of Chilliwack Heritage Inventory that have applied to the City of Chilliwack for designation – are eligible for Heritage Chilliwack's Heritage Designation Grant. Funding up to $500 is available to cover the City's application fee (currently $320). http://www.chilliwack.ca/main/page.cfm?id=2373
What is heritage designation? Formal designation is a legislative tool and a way of publicly acknowledging a home or building's historic value to our community. Homeowners often initiate designation of their homes to express their pride of ownership and to conserve their homes for the benefit of future generations. Many heritage buildings have character defining elements and often contain historic materials and unique architectural features that are difficult and expensive to replicate. Designation can help preserve these features.
A home or building may be considered important for a variety of reasons. Perhaps it has architectural value or is connected to a significant person or event in Chilliwack's past. Heritage Chilliwack Society will award one grant yearly. Recipient will be chosen from all eligible applications.
Deadline is June 30, 2018. For more information, or to receive an application please contact: heritagechilliwack@gmail.com
Heritage Chilliwack Society is a volunteer run, community based initiative established to engage, advocate for and promote Chilliwack's heritage.
Heritage Designation Facts
Designation:
 Recognizes and reinforces the cultural value and community appreciation of heritage
properties.
 Provides protection against inappropriate changes to character defining elements
(generally the exterior).
 Delays or prevents demolition to give more time to find alternative solutions.
Designation does not:
 Restrict the use of a property.
 Restrict the sale of a property.
 Impose onerous obligations or expenses to maintain a property. There are ways to
maintain and adapt heritage buildings that respect their original form and materials.
 Enable public access to private property without the owner's consent.