Chilliwack – In case you missed it, After last Sunday's Facebook tirade from School Trustee Barry Neufeld, Board Chair Paul McManus reached out to media including FVN to state his case from where he sits.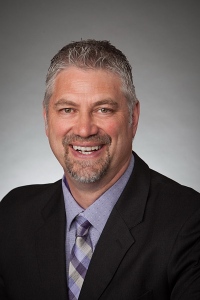 Neufeld has drawn the ire of many and praise from others for his stand against the SOGI 123 education program for Gender Equality in schools. Neufeld commented that his "prophecy" in one of doom and gloom for schools if they don't agree with his religious based doctrine.
McManus has been rather level headed through all this, including calls for Neufeld's resignation or out right firing.
McManus would rather see the school board get back to school business and not having to deflect media attention:
As Board Chair, I am disappointed that Trustee Neufeld has chosen to utilize social media once again to make his personal views public.
According to Board Policy 204, Governance Principles, "The Board is a corporate board and speaks with one voice." Trustee Neufeld appears to believe that this policy does not apply to him. Through his extensive public statements on social media, including 18 Facebook posts so far this month that relate to the LGBTQ and transgender community, he has made it clear that having discussions with fellow trustees, in the appropriate setting, which the Board has planned for early in the new year, is not a priority and of no interest to him. By continuing to make his views known through social media, he is creating anxiety and concern amongst trustees, staff, parents and students. He is therefore no longer deserving of my silence on these issues.
An elected official should not make public comments or statements that are offensive to any group. Trustee Neufeld has made numerous comments that have offended many of our students, staff, and parents, with some of his comments being referred to as hate speech and fear mongering. As a result some students and staff are now feeling unsafe in their school environment. This is unacceptable and completely inappropriate.
While Trustee Neufeld has voluntarily stepped away from his school liaison duties, as well as committee work that involves staff and students, he has made it clear that he intends to run again in the 2018 municipal elections. Given his latest statements on social media, it is questionable as to how he expects to perform his duties as a School Trustee, now or in the future.
I anticipate having another conversation very soon with Rob Fleming, the Minister of Education, about our Board and these issues. I am hopeful that our Board of Trustees can refocus on the responsibilities that we have been tasked to do, most notably student achievement, and all factors that impact it.
For the record, Flemming has stated that Neufeld can not be fired for freesom on=f speech although it is clear that the Ministry is concerned with the situation.