There was a lot to celebrate at UFV in 2017, as students, faculty, and staff continued to contribute to the social, cultural, and economic development of the Fraser Valley.
Highlights of 2017
Year in Review photos available here.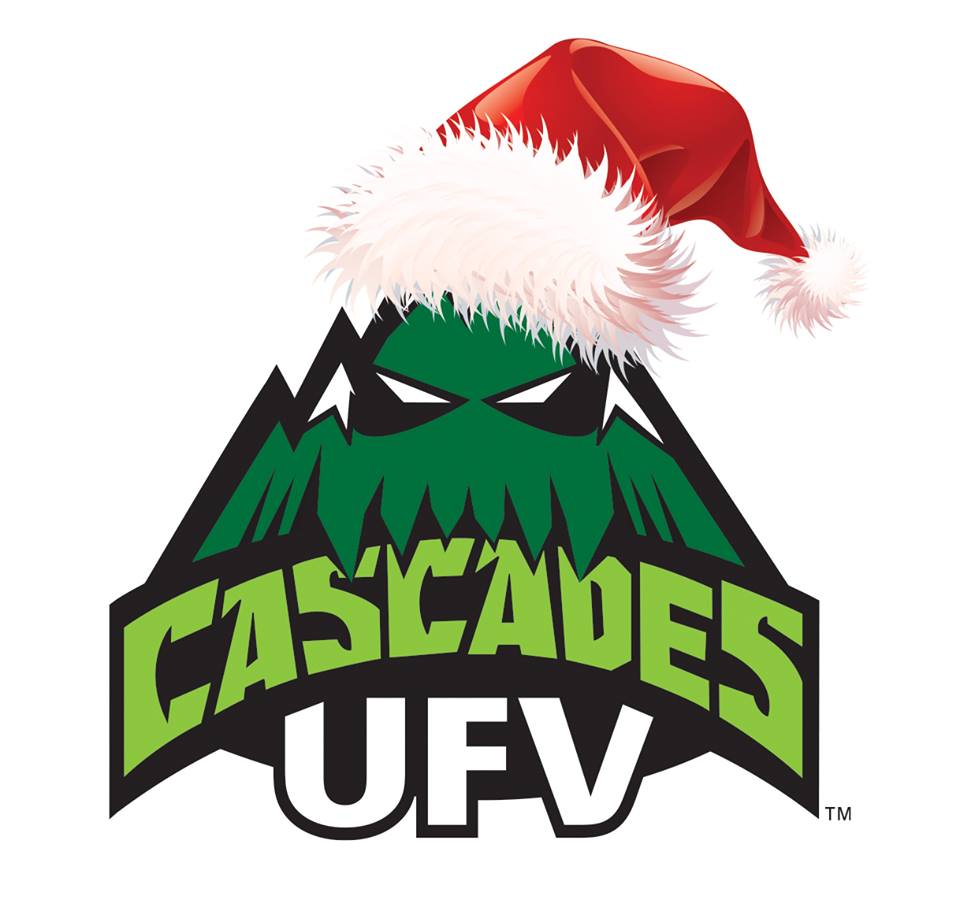 More than 2,700 credentials were awarded at four Convocation ceremonies in June.
UFV said thank you and farewell to President Mark Evered, who retired at the end of June after eight years at the UFV helm. The Student Union Society named Evered Hall in the Student Union Building in honour of him and his wife Maureen. He was also honoured with a Stó:lō naming ceremony, where he was given the name Al:Aliyatel, which means humble man, good at everything, works for the people. Evered reflected on his time at UFV in the cover story of UFV's Skookum magazine.
Chief Financial Officer and Vice-President Administration Jackie Hogan was appointed Interim President and Vice-Chancellor while UFV's presidential search continued. A new president for UFV will be announced in 2018.
Local publisher Andy Sidhu was named UFV's third Chancellor, replacing Dr. Gwen Point. Sidhu will be formally installed at a ceremony in 2018.
Nav Bains was elected chair of the Alumni Association, taking over from Nik Venema.
Student athletes excelled on the national stage. Wrestler Brad Hildenbrandt carved out a piece of UFV athletic history, becoming the first UFV Cascade athlete to win a U SPORTS national gold medal.
Both the men's and women's golf teams were national collegiate champions at the CCAA level, and Daniel Campbell took gold in the individual men's category, and Maddie Kapchinsky won the women's silver medal.
Cascades men's basketball player Manny Dulay wrapped up his stellar five-year career by leading the nation in three-pointers (78) last season and finishing third all-time in Canada West for three-pointers made (242).
Among many other athletic highlights, a pair of Cascades standouts moved up to the pro ranks. Tristan Corneil (women's soccer) suited up for a team in Sweden, while Kayli Sartori (women's basketball) earned a contract in Lebanon.
UFV's commitment to Indigenization resulted in bringing the Witness Blanket to the Abbotsford campus for a two-month exhibit this fall. The large-scale art installation, inspired by a woven Aboriginal blanket and designed to tell the story of the painful legacy of Canada's residential school system, was created by master carver and Kwagiulth artist Carey Newman (Ha-yalth-kingeme). He spoke at the closing ceremony of the exhibit.
An accompanying lecture series included presentations by broadcaster Shelagh Rogers, an honorary witness for the Truth and Reconciliation Commission; Reconciliation Ambassador Robert Joseph; and reunited adoptee Cecelia Reekie.
UFV unveiled its new Coat of Arms in June. It features symbols of Stó:lō culture, local wildlife, and elements of the Fraser Valley landscape. It was officially granted by the Canadian Heraldic Authority under the authority of the Governor General of Canada.
UFV continued its practice of honoring those who exemplify its values by awarding honorary doctorates at its Convocation ceremonies to Andy Sidhu, Tamara Taggart, Kirsten Brazier, and Dr. Nadine Caron. 
Top students were also honoured at the Convocation ceremonies. Doug LePard (Criminology) received the Governor General's gold medal for excellence at the master's level. Darryl Wilson (Science) won the Governor General's silver medal, recognizing excellence at the bachelor's degree level. Deanna Harrison (Library and Information Tech) was Governor General's bronze medalist for achievement at the diploma level. And Jacqlyn Marvin (Agriculture) was named Lieutenant Governor's medal winner for excellence in a certificate program.
Dean's medalists were: Miranda Louwerse (Science), Brittany Eckstein (Health Sciences), Alyssa Krueger (Humanities), Abeni Steegstra (Social Sciences), and Wes van Vugt (Professional Studies).
Dr. Ian Affleck, a mathematics and statistics professor, was named the Teaching Excellence winner for 2017, while Dr. Miriam Nichols, an English professor, received the Research Excellence award. Continuing Education director Liana Thompson received UFV's Inspirational Leadership award, and Cherish Forster was named winner of the Staff Excellence award. The Global Lounge won the Teamwork award.
Two new research chair holders joined UFV in 2017. Dr. Cindy Jardine came to UFV as a Tier 1 Canada Research Chair in Health and Community. Dr. Jon Thomas was named BC Regional Innovation Chair in Canada-India Partnership Development.
Dr. Lenore Newman, UFV's Canada Research Chair in Food Security and Environment, released Speaking in Cod Tongues, a book that saw her travel more than 40,000 km on a five-year quest to explore Canadian cuisine. And Hugh Brody, UFV's Canada Research Chair in Aboriginal Studies, received an honorary degree from the University of Kent in England.
Three UFV scientists received federal funding to continue their research. Dr. Lucy Lee, Dr. Derek Harnett, and Dr. Olav Lian received a combined total of $345,000 from the Natural Sciences and Engineering Research Council.
Dr. Lin Long continued in the second year of an NSERC Collaborative Research and Development Grant. Her Automated Honey Extraction System project, in cooperation with the Worker Bee Honey Company Ltd of Chilliwack, received worth $95,143 over two years. And Dr. Noham Weinberg (Chemistry) continued to conduct research funded by an NSERC grant that runs through 2020. He received $100,000 over five years.
Dr. Joanna Sheppard (Kinesiology) partnered with the University of British Columbia and School District #43 (Coquitlam) to secure a $25,000 Learn to Play grant from the Royal Bank of Canada to build capacity for physical literacy for children.
And UFV continued in its partnership with Fraser Health, Seabird Island Band, and Stó:lõ Nation, working on a $99,000 grant from the Canadian Institute for Health Research. Their focus is a land-based resiliency approach to suicide prevention for Indigenous youth.
Dr. Jelena Brcic of the School of Business received a three-year $200,000 grant from the Canadian Space Agency to study group functionality in space by studying analogous environments on Earth.
Students and alumni also contributed to excellence at UFV in 2017.
The Engineering Physics in Mechatronics program, now in its fourth year, continues to generate final projects that are both exciting and applied, some of which have led to employment after graduating. The team of Perrin Waldock, Dennis Schimann, Nikola Trotzuk and Alex Vogt built their own quadcopter.
Some graduating students and recent alumni from the math and science field participated in an eight-week coding program led by local industry experts, a partnership that led to jobs for several participants.
Theatre students moved to a new home on the Abbotsford campus, and some upper-level students were involved in writing and directing departmental productions, in addition to acting and backstage work.
Some students, such as Legal Admin Assistant graduate Kyla Giesbrecht (who is now returning for part-time Paralegal studies) used Continuing Education programs to springboard into new careers after being out in the workforce.
Recent Criminal Justice grad Jessica Jahn moved to Italy after accepting an internship with the United Nations Interregional Crime and Justice Research Institute – designing and implementing projects related to crime, security, and justice.
Students Mia Harries (Kinesiology) and Jena Kruckenberg worked in partnership with Fraser Health and the Abbotsford Division of Family Practice to plan a new community referral service at Abbotsford Regional Hospital.
Numerous students presented their research at the annual microlectures and Student Research Day events.
Emily Henry and Alexis Warmerdam were named Distinguished Alumni and Distinguished Young Alumni respectively. They received their awards at UFV's annual Town and Gown fundraising dinner, a sold-out event that raised $85,000 in one night and a total of $200,000 when factoring in associated gifts.
Agriculture alumnus Sam Glasgow was actively involved in the rebirth of the local hop industry, capitalizing on the booming microbrew industry. And a bunch of bright berries, alumni from the College of Arts, contributed to the cultural scene of the Fraser Valley by publishing Raspberry magazine. Teacher Education alumni returned to campus to celebrate the 10th anniversary of the program.
Also celebrating its 10th anniversary was the Centre for Indo-Canadian Studies, which rebranded as the South Asian Studies Institute at a special ceremony in May. SASI director Satwinder Bains also took on a half-time role as principal of UFV India in September.
UFV continued to improve learning spaces and technology inside and outside of the classroom. Approaches to teaching and learning have changed significantly and UFV is taking steps to transform physical learning environments to support this change. The $2.5M in funding for the Pedagogy Improvement Project comes from two years of special funding allocations.
UFV hosted several notable community events in 2017. The Student Union Society brought Margaret Trudeau and her message about the importance of taking mental health issues seriously to campus in January.
Her son, Prime Minister Justin Trudeau, visited Abbotsford in May, meeting with representatives of UFV's South Asian Studies Institute at the Guru Nanak Sikh Heritage Temple and visiting a SASI exhibit on the long struggle for the Indo-Canadian vote in Canada.
Dr. Gabor Mate spoke to an overflow room about the importance of treating the whole person and looking for the trauma behind the addiction when working with addicts.
Former pilot Jim Ryan shared his experience as a new quadriplegic with Health Sciences students and the general public.
UFV also hosted a season of theatre, Cascades athletic games, a regional science fair, and numerous community forums and panel discussions.