Fraser Valley -We are going to get a blast of a usually rainy Pineapple Express, with that said:
The BC River Forecast Centre has issued a High Streamflow Advisory for:
Howe Sound including the Stawamus River, Squamish River and tributaries in the Squamish area
Sea-to-Sky including the Lillooet River and tributaries in the Whistler and Pemberton area
North Short Mountains including the Seymour River and surrounding tributaries
Fraser Valley including the Chilliwack River, Coquihalla River and surrounding tributaries
A storm cycle is expected to the South Coast over the Tuesday to Thursday period. Heavy rainfall is expected, particularly over the Tuesday to Wednesday period.  Rainfall totals are forecasted to be in the 90-170 mm range, with the higher amounts currently expected in the North Shore and Howe Sound areas. Temperatures are expected to rise sharply through Tuesday, with freezing levels approaching 3000m. The early part of the storm (e.g. through mid-Tuesday) will likely experience snow at mid-elevation, however this is expected to transition to rain as the system progresses and temperatures increase. Snowmelt is expected to contribute to river runoff during this storm event.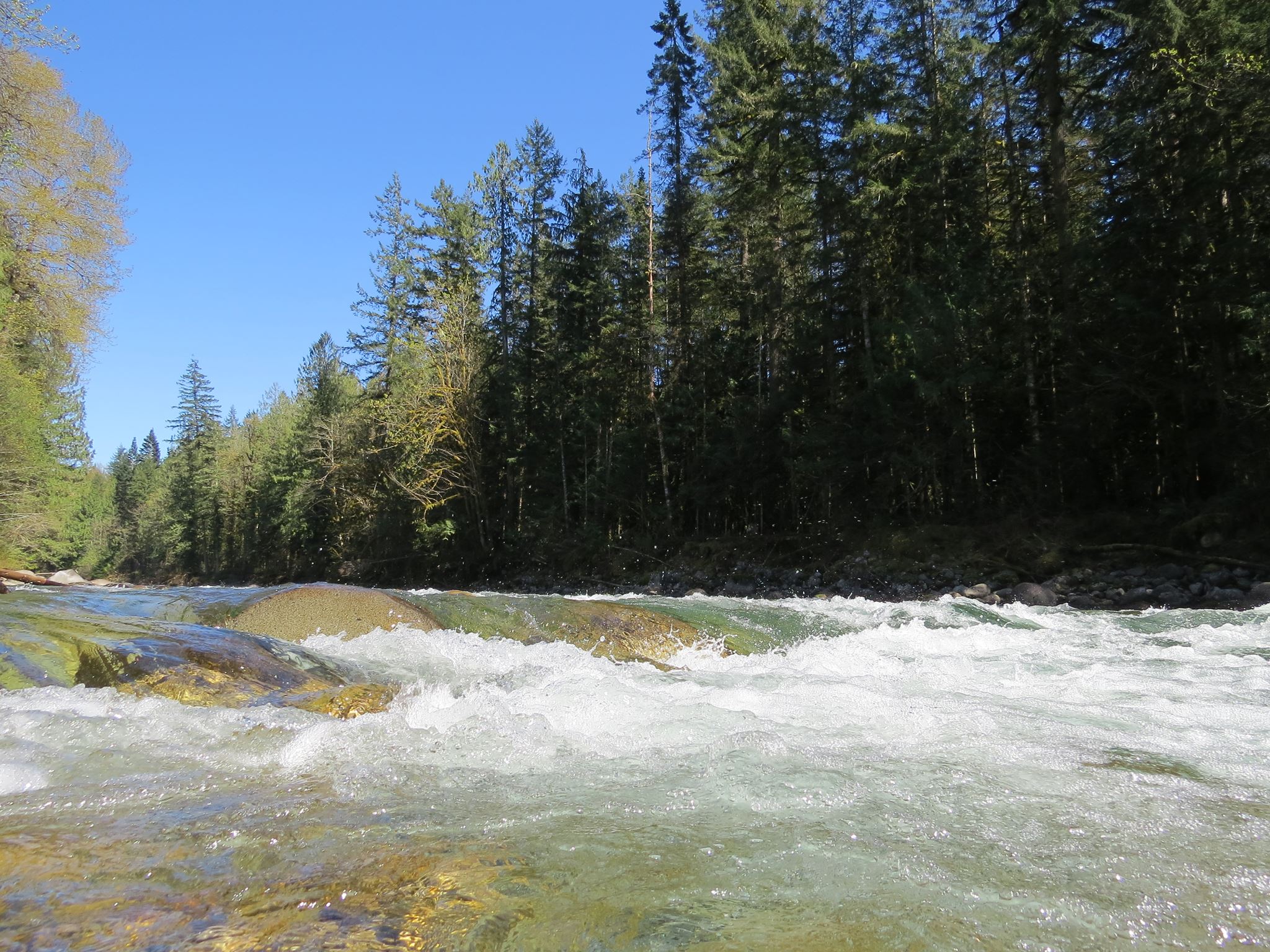 River levels are expected to rise through Tuesday, with peak levels expected on Wednesday or potentially into Thursday. Current modelling is indicating the potential for rivers to reach up to approximately 2-year to 5-year return period flows. On the Lillooet River near Pemberton (Water Survey of Canada gauge 08MG005), flows are currently forecasted to reach up to approximately 650 m3/s over the Wednesday to Thursday period. Flows on the Chilliwack River are also forecast to potentially reach levels of localized impacts, with current modelling for the Chilliwack River above Slesse Creek (WSC 08MH103) being in the 250-300 m3/s range for Wednesday.
The River Forecast Centre will continue to monitor conditions and update this advisory as conditions warrant.