Vancouver – A new drug-checking service is being tested in Vancouver – the first of its kind in Canada.
They appear to be similar to diabetes test strips that are commonly used.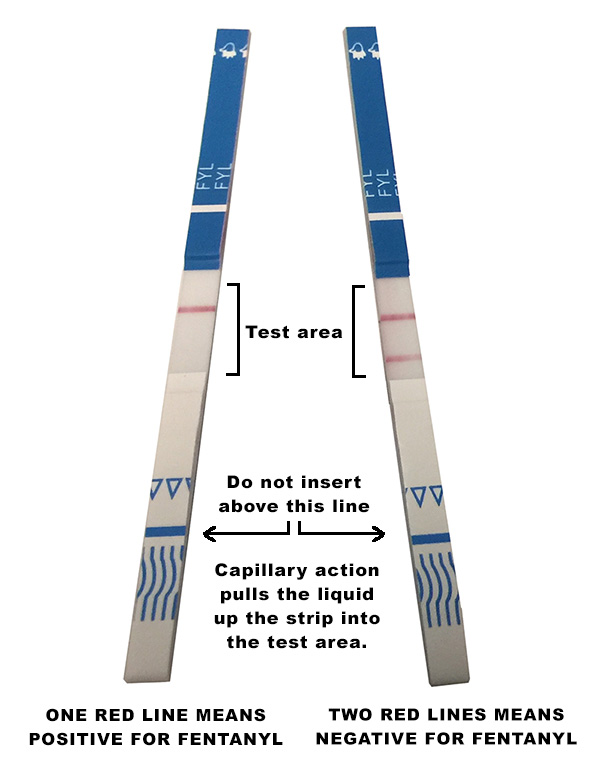 The pilot study began last week as part of the provincial government's work to test whether making drug checking more widely available will help prevent overdose deaths.
The City of Vancouver has partnered with the BC Centre on Substance Use (BCCSU) to fund the purchase and operation of a specialized drug-checking machine for a pilot project to evaluate the effectiveness of drug-checking services. The portable machine is now being used along with fentanyl test strips to check drugs for a wide range of contaminants at two supervised consumption sites in Vancouver, Insite and Powell Street Getaway.
The Ministry of Mental Health and Addictions also is expanding the use of fentanyl test strips in all supervised consumption and overdose prevention sites in British Columbia. The ministry allocated $3 million to support drug testing provincewide as part of $322 million in new funding over the next three years to combat the overdose crisis and improve addictions care.
Drug checking allows people to anonymously submit samples of street drugs to be analyzed for their chemical makeup. The new machine, called a Fourier-Transform Infrared Spectrometer (FTIR), can test a range of substances, including opioids, stimulants and other psychoactive drugs such as MDMA. Testing with the FTIR can identify multiple compounds at once in a matter of minutes.
The new FTIR drug-checking service is available at Insite on Mondays and Tuesdays from 2 p.m. to 8 p.m., and Powell Street Getaway on Thursdays and Fridays from 10 a.m. to 3 p.m.
After a year-long pilot study of fentanyl test strips at Insite, in September Vancouver Coastal Health introduced the test strips in all of Vancouver's overdose prevention and supervised consumption sites.
Fraser Health and Interior Health recently have introduced fentanyl test strips to some of their overdose prevention and supervised consumption sites. The piloting of test strips will be rolled out to the remaining sites throughout the province in the coming weeks.