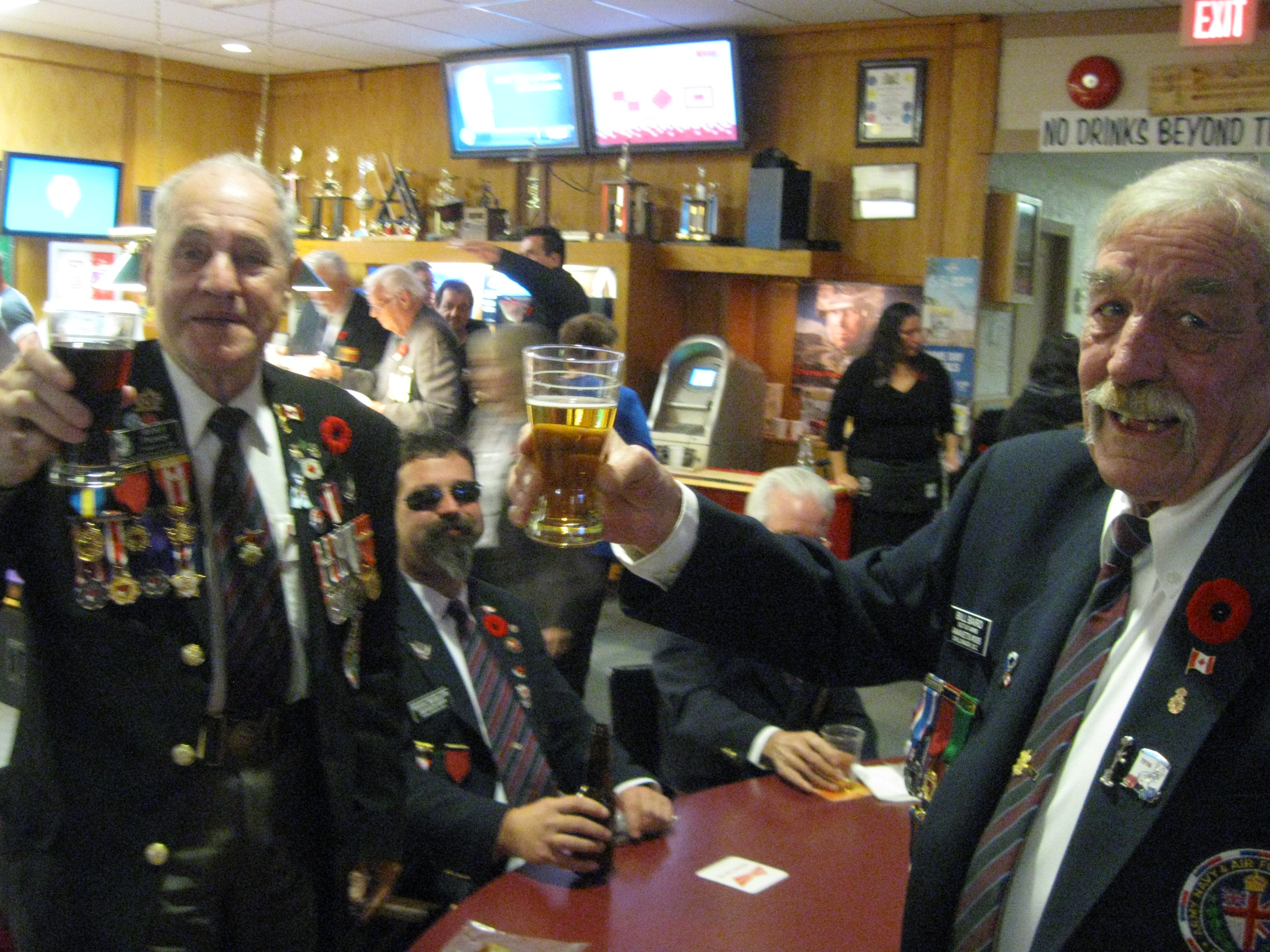 Fraser Valley – There is no way (unless you have lived through it) to describe the pain, anguish, tears, comradery and laughter shared by Vets on Remembrance Day. Only those who have been through it, understand the mind set.
On such a solemn day, there is a place where those who have served, can go to raise a few, tell some stories and share their experiences, good and bad.
Remembrance Day 2018 was special for FVN as we were allowed to take pictures and video inside the Chilliwack Anavets #305.
Anavets is not just where the beer flows.
It's where one can find help with certain concerns and programs that Veterans need just to live.
Shortly after the 11 AM services at the Downtown Cenotaph ended and everyone crammed into the Anavets, there was… a wedding! Two people who met through the Legion, tied the knot.
Wendy Power with the Anavets spoke with FVN on what is available through that building on Yale Road off Downtown Chilliwack. The building that no one really knows much about.