Whistler/Hope (With files from The Runner) – The Mayor of Whistler may need to review Tourism 101. Thou shall not bite the hand that feeds.
Recently Whistler Mayor Nancy Wilhelm-Morden made comments about those of us who go to the resort community for just a day trip. It seems that her Worship wants extended stays in the community which means more tourist dollars in the coffers.
"We don't necessarily want people who are coming up for a day, packing a bag with their lunch in it, and not really appreciating the mountain culture that we have."
The article from The Runner can be found here.  
(FYI The Runner is student owned and operated by Kwantlen Polytechnic University students, published under Polytechnic Ink Publishing Society (PIPS).
For a community still basking in the glow of its already prime reputation, let alone the 2010 Winter Olympics, the comments raise eyebrows about tact.
It also got the attention of Tourism Hope and their spokesperson Brian McKinney. The same person who recently promoted the 35th Anniversary of the filming of the Sly Stallone movie First Blood, in and around Hope and the Othello Tunnels.
McKinney posted to Facebook – HOPE BC WILL WELCOME YOU! WE EVEN HAVE THE #redcarpethopebc !!#hopebc #embracehopebc #embracethejourney .
Wow….this is just unbelievable – Hey lower mainland we'd love to have you; for a minute, for an hour, for a day – Come on out!!! – We've got everything that Whistler does for a whole lot less $$ – After all we've got the best snow in the Province at Manning Park Resort!! – They used it for their Olympics!!!!!!!!!!!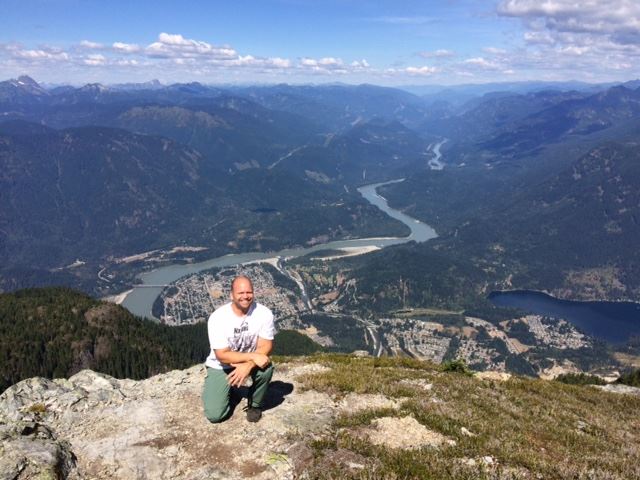 This all comes on the heels of the proposal (long from fete a complete) by Barrick Gold Corporation  floating their idea of turning an old nickel mine (in the hills above Hope) area into a year-round recreational playground called the Giant Nickel All Season Resort.
Which would be in direct competition with Sasquatch Resort (The old Hemlock) as well as Whistler.