Abbotsford/Aldergrove – It has been a busy week for transportation ideas, projects and concepts to move forward and try to ease the ever growing traffic gridlock in the Fraser Valley.
On Monday, Abbotsford Council gave the go ahead for a $53M project to widen Fraser Highway to four lanes, between Aldergrove and Abbotsford. The major hitch is the timeline. It won't happen overnight. In fact, a major portion of this project won't be paved until the mid 2020's to 2030. All of the expansion plans are subject to studies on projected and actual traffic flow.
And of course, getting the funding. As the Provincial Ministry of transportation is involved, this could be a slow process. The priority seems to be the six-laning of Highway One.
The first phase is to improve left lane turning. Eventually the four lanes should engulf Fraser Highway from Mt. Lehman to Ross Road and onto the Mt. Lehman/Fraser Highway intersection and the adjacent highway on-ramp. By 2030 it is hoped that the four lanes will travel to Station Road.
Having said all that, Chilliwack Chamber of Commerce Executive Director Alan Asaph expressed to FVN, his satisfaction that the project is moving forward and agreed it is needed, but drivers must be patient.
Speaking of Mt. Lehman and four-laning that road.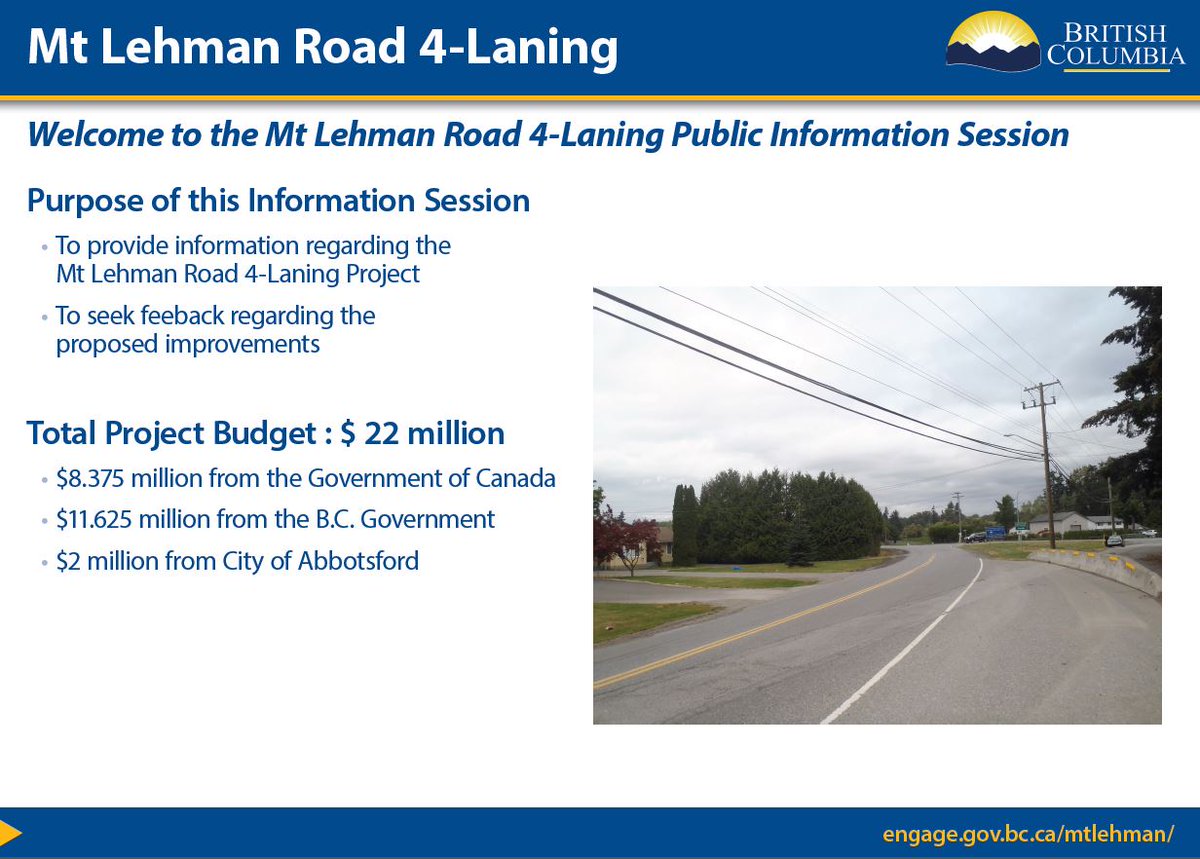 The Ministry of Transportation, the City of Abbotsford and the Abbotsford Chamber of Commerce showed off their ideas to handle traffic over the next 25 years.
An information website and public engagement portqal can be found here.
Chad Siemens with the Ministry told FVN that the design phase is 90% ready to go, with the hope for construction proposals to go to tender in early 2018, with construction to follow sahortly. In a perfect world, completion in 2019.