Fraser Valley -Surrey's Natalia Pardalis grew up surrounded by music, tinkling of the piano, strumming of the guitar, and parents joined together in song creating magical music.
"One of my earliest memories is putting on my dad's Dean Martin's records and dancing and singing along, I must have been about 4 years old and I was fearless." She knew exactly what she was going to be when she grew up. "I was going to be an artist – do crazy concerts and create something amazing. But I'm short, curvy, my hands are too small to be a classical pianist, my voice is too loud, and have curvature of the spine. So as I grew, society's misconceptions became my insecurities so I could only share my art with people closest to me. I didn't fit into society's box. But once I realized that the world is a beautiful place outside of the box, I realized there was a place for me and my art." 
I'm In Love With Fairytales became Natalia's inspiration as they tell us, dreams do come true. Through the encouragement of her parents, Natalia has completed two art degrees and several diplomas in the arts and music education. It was a long journey but every fairytale has a long journey in it.
In 2011, Natalia released her first studio album Life. It was widely and ecstatically received internationally especially in Canada, United Kingdom, Italy, France, and Greece. It was an intimate look at Natalia's personal experiences through originals and covers. Through this album, Natalia was nominated for Artist of the Year through the Vancouver Island Music Awards.
"Life" gave her the courage to step out of the mainstream and explore art from different ways leading her to compose and perform the music for a short film O Tharraleos (the courageous one). The whole project was completed in twenty four hours. It went to win three awards at Greek Film & Foto Week (Greek American Foundation) and was played all around the world in film festivals from Cannes, to San Francisco to Vancouver.  "The project really helped me realized that I'm an artist and cannot be defined by medium or style. It's about being inspirited and then using different ways to express it. I'm neither a pianist nor a singer; they are but tools that I've been given to express myself. But they are not my only tools." ~Natalia
Today, award winning artist Natalia Pardalis is creating a new yellow brick road to explore her new sounds in music.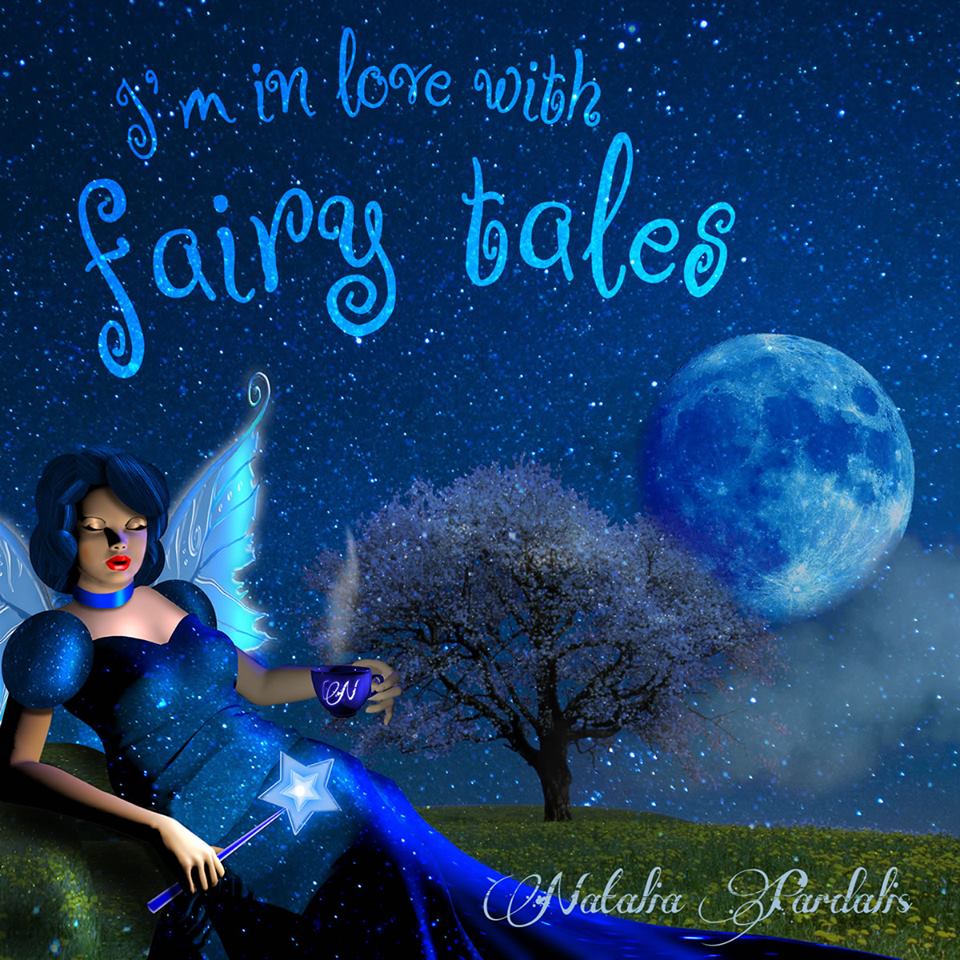 "I'm in love with Fairytales" is an introspective exploration of a modern woman. Set as a song cycle, it follows the journey a young woman as she deals with what appears as polar opposites: reality and romance. The polar opposites are enthused through the use of fairytales. An interdisciplinary album; each song will be accompanied by a fantasy set music video.
"I'm in love with Fairytales could really be about anyone living in the 21st century", Natalia states: "We're constantly surrounded by fairytales which make us believe that reality is unclear. But then again what is reality?" Don't let the title fool you though, this is a mature, thoughtful and beautiful look at being a single person in the 21st century.
Natalia Pardalis – Singer.Songwriter.Pianist  "I'm in love with fairytales."
The video is "Secret Garden". Says Ms. Pardalis,"It is a fantasy based music video which explores society's obsession with romance and gender roles. I was inspired by many different fairytales, myths, stories, legends, TV Shows, and o'course Disney haha."