GOLF: Four Cascades earn CCAA All-Canadian honours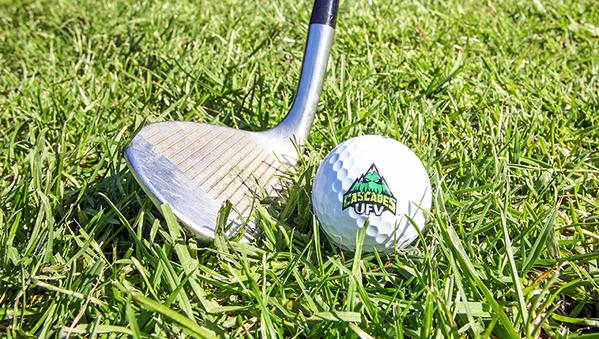 The University of the Fraser Valley golf program carved out another slice of history on the eve of the PING CCAA National Championships, as four Cascades were honoured as CCAA All-Canadians.
Daniel Campbell, Ben Whiton, Emery Bardock and Hannah Dirksen were among the All-Canadians celebrated on Monday night at the CCAA awards banquet in Oshawa, Ont. The Cascades were one of two programs, along with the St. Lawrence Lions from Quebec's RSEQ conference, to put four golfers on this year's All-Canadian teams. It's a previously unprecedented feat, dating back 2012 when the CCAA began handing out All-Canadian awards in golf.
COMPLETE WOMEN'S GOLF ALL-CANADIAN TEAMS
COMPLETE MEN'S GOLF ALL-CANADIAN TEAMS
Daniel Campbell (Bellingham, Wash.) joined the Cascades this fall as a transfer from Skagit Valley College. In his third year of eligibility, he won the PACWEST men's individual title by nine strokes. He finished atop the standings at two of the conference's four tourneys – the VIU Invitational and the UFV Invitational.
Ben Whiton (Langley, B.C.) had a spectacular rookie campaign, finishing second to Campbell in the PACWEST men's race. He finished no lower than sixth overall during conference play, highlighted by runner-up results at the Camosun and UFV invitationals.
Emery Bardock (Armstrong, B.C.) was the PACWEST women's individual champ, finishing 10 strokes clear of teammate Dirksen. She won twice in conference play, taking the UBC Okanagan and UFV invitationals.
Hannah Dirksen (Mission, B.C.) celebrated her third consecutive All-Canadian nod. The fourth-year Cascade won the PACWEST overall women's silver medal and picked up a tourney win at the Camosun Invitational.
The CCAA awards banquet precedes the start of the PING CCAA Golf National Championships, which run Tuesday through Friday at Royal Ashburn Golf Club.