GOLF: Cascades lead in all four divisions heading into final round at PING CCAA national championships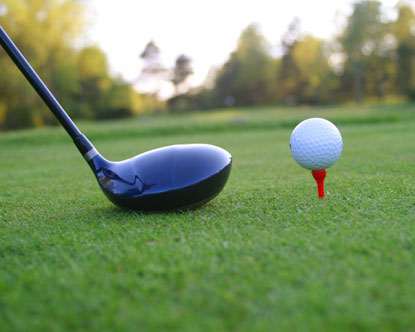 The University of the Fraser Valley golf program has a shot at sweeping all four divisions at the PING CCAA Golf National Championships, but they don't have much margin for error heading into Friday's final round.
The Cascades have held at least a share of the lead in all four competitions – men's and women's team, and men's and women's individual – at the end of each of the first three rounds at Royal Ashburn Golf Club in Whitby, Ont.
They're seeking to become just the second program to sweep all four CCAA titles in a single year, joining the Humber Hawks who accomplished the feat in 2007.
"The best-case scenario when you come to big events is that you're in contention on the final day, and we've managed to do that," Cascades head coach Chris Bertram said. "It's been challenging on the golf course, for sure. It's been beating everyone up a little bit, but we've put ourselves in a position to go out and bring home some medals tomorrow.
"We need to play smart and steady, and I think our talent will show through."
WOMEN'S INDIVIDUAL LEADERBOARD
At the conclusion of Thursday's Round 3, the Cascades women's team held a comfortable lead with a combined score of 45 over par, good for a 22-stroke cushion over the Georgian College Grizzlies (+67). All three UFV women are among the top 10 individually – Maddie Kapchinsky (+21 for the tournament) is tied for the lead with Sarah-Eve Rheaume of the Champlain St. Lawrence Lions, Emery Bardock (+27) is in solo third place, and Hannah Dirksen (+35) is tied for seventh.
On the men's side, the Cascades are the frontrunners in the team race at 49 over par through three rounds, but their lead over PACWEST conference rival UBC Okanagan (+51) has been shrinking daily. UFV led the Heat by nine strokes after Tuesday's Round 1, by four after Round 2, and it's now two after Round 3. In fact, the men's team leaderboard is jam-packed at the top – just 14 strokes separate the Cascades and the fifth-place Andre-Laurendeau Boomerang (+63). The Humber Hawks (+56) and Champlain St. Lawrence Lions (+59) are also in hot pursuit.
In the men's individual, UFV's Daniel Campbell takes a three-stroke lead into the final round. He's at +1 through 54 holes, leading UBCO's James Casorso (+4) and Charles-Eric Belanger (+6) of Champlain St. Lawrence. The Cascades' Zach Olson (+9) is also near the top of the leaderboard, sitting in solo sixth place.
Friday's final round tees off at 9 a.m. Eastern time (6 a.m. Pacific), and live scoring is available at the leaderboard links above.