Abbotsford – On the heels of Dianne Watts, Andrew Wilksinson, Sam Sullivan, Mike Bernier, Lucy Sager et al comes word that Abbotsford-West MLA Michael de Jong has thrown his hat in the ring, for the BC Liberal's top job. Todd Stone is expected to throw his hat into the ring.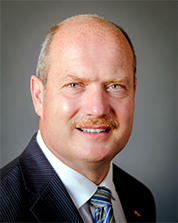 The party has been without a leader after former Premier Christy Clark resigned after her government lost in non-confidence.
The BC Liberals will decide on a new boss February 1-3, 2018. That vote will be online, with a telephone option.
From his media release:
"By bringing together an expanded and diverse team of new supporters, we can develop an exciting vision for our province's future that builds upon our record of having established B.C. as Canada's leading economy," de Jong said.
"It starts with responsible fiscal management and free-enterprise values, to lead a competitive economy that lets British Columbians thrive. Only by securing that sound fiscal basis can we lay the foundation for a strong society: to ensure every child has the opportunity for an education, every person has the dignity of a home, and all people can gain the tools for their independence and success," de Jong said.
De Jong's support includes current and former caucus members, as well as party members and private British Columbians concerned about the direction the NDP government is taking since it took power.
"I have seen the high value Mike de Jong places on diversity, and he will stand to lead with free-market values that emphasize openness to the world and the knowledge that B.C. can be proud of its people and ideas, energy and resources," said Teresa Wat, MLA Richmond North Centre. "His accomplishments as a minister, his strong ties to communities, and his passion for a prosperous and successful British Columbia make him a leader who can draw on our province's diversity to strike a bold vision for a prosperous future."
Chilliwack MLA John Martin and Abbotsford-Mission MLA Simon Gibson have also confirmed their support for de Jong as BC Liberal leader.