Chilliwack – Dealing with mental health issues in the media is a tricky subject. But there is a line that when crossed, public safety becomes an issue. Public officials from Mayors, to MLA's and MP's have had their fair share of mentally ill people to deal with . It's a sad reality of public life.
Jennifer Alice Danielsen was facing criminal charges for allegedly threatening Chilliwack Mayor Sharon Gaetz in September of 2016.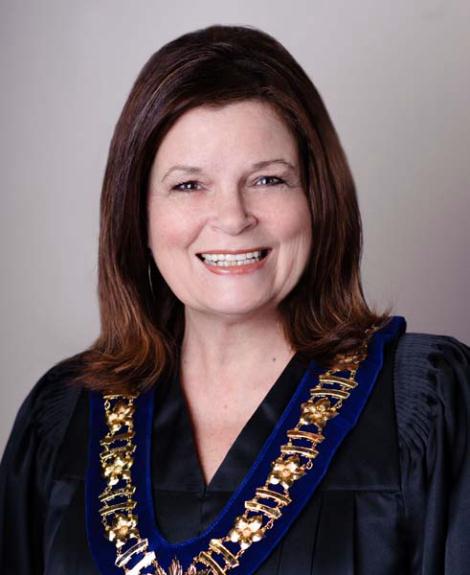 Danielsen was in court on September 16, 2016 as an application for a peace bond was filed. That protection order is given for someone who fears another person may injure them, and is issued under section 810 of the criminal code.
Mayor Gaetz has been harassed by the woman who claimed to be her late daughter. This started with letters and packages and eventually led to a personal visit by Danielsen to City Council which led to the Mayor to be protected (In June 2017) in a "Chambers Lockdown" for her and city staff protection.
The incidents over time, ramped up and other targets included Gaetz' husband Jim and also included FVRD Fraser Valley Regional District Area H director Taryn Dixon. Dixon is also a School Principal and close friend of the Mayor. The harassment spread to Chilliwack Doctor Ken Hirst.
Danielsen knew of the Mayor's late daughter and the relationship with both Hirst and Dixon.
In short, back in June a psychological report was ordered, and she was deemed fit by the court. She spent 105 days in psyche assessment, more then the standard 90 days.  Mayor Gaetz told FVN that she has since been released.
The defense stated in court that a no-go in Chilliwack is overboard, but the Crown disagreed.
Crown stated that a ban on entering city limits should give a sense of personal safety and comfort to her victims.