Victoria – Public engagement is now underway with British Columbians as the Province looks to re-establish the Human Rights Commission.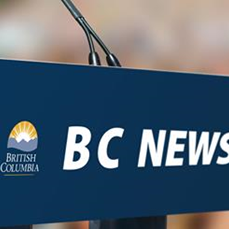 On behalf of Attorney General David Eby, Parliamentary Secretary Ravi Kahlon announced that he will lead dialogues over two months with individuals and groups, both online and in person. This will help to inform his recommendations on developing a modern, efficient and effective human rights commission that will help to build a safer and more-inclusive society.
From September 20 through Nov. 17, 2017, British Columbians are encouraged to share their experiences and ideas on how a human rights commission can promote and protect the principles of dignity and equality in the province.
Public engagement will be conducted through a dedicated website, where weekly discussion questions will drive ongoing conversation and provide an outlet for written submissions. Additionally, Kahlon will hold meetings throughout the province with various organizations and interested parties.
The Parliamentary Secretary's recommendations will be presented in a written report and submitted to the Attorney General in December 2017. Legislation is expected to follow in 2018.
Help shape B.C.'s new Human Rights Commission by sharing your experiences and ideas: engage.gov.bc.ca/bchumanrights/
Read about B.C.'s Human Rights Code: http://www.bclaws.ca/EPLibraries/bclaws_new/document/ID/freeside/00_96210_01
Read about B.C.'s Human Rights protections:
http://www2.gov.bc.ca/gov/content/justice/human-rights/human-rights-protection