Chilliwack -SEPTEMBER 20 UPDATE – At Tuesday's City Council public hearing, the owner operators of Spiritual Quest Wellness Society received the green light to expand from 6 to 9 beds. It was not without controversy.
For the record, a temporary use permit was approved in a 5-1 vote (Councilor Jason Lum voted against) and the term limit was for three years. There is a caveat. Council will review the permit after one year.
Neighbours were concerns about "shenanigans and goings on" at various hours of the day and night in behind and around the facility. Some of the controversy was no different that the BOB's (burglars on bikes) or the prostitution and open drug use that is rampant throughout the neighbourhood and in particular, up and down Nowell Street.
There was concern about women coming and going at all hours. Spiritual Quests owners stated that intake can happen at any time, and occasionally when the situation arises, RCMP or Corrections are called to the house.
Being a women's facility, why were there men at the home. Those gentlemen would only be there to facilitate a 12 step meeting or do work around the house (ie maintenance).
The character of one of the volunteers was questioned by one of the neighbours. She was acquitted of mail fraud charges in 2015.
There was a certain feel of NIMBY-ism in the air which Councilor Ken Popove addressed, "There are no good locations for any recovery house", and went on to state that Spiritual Quest will have to prove themselves.
The financial wherewithal of the house was under the microscope. Spiritual Quest  received money through the BC Government's Assisted Living Act. The house has applied for a Revenue Canada charitable status number for tax receipts for donation. That process is on going. Fundraisers to pay the bills are on the table , and no different that other non profits, they are looking for private financial help and assistance from other incomes including government gaming grants and such.
Councilor Sue Attrill praised the success rate of the house (deemed to be at 80%) and acknowledged the fear that some have with recovery houses, and tempoered her wprds saying that checks and balances need to be put in place  to better assure confidence from the neighbors.
Councilor Lum's was concerned about income for the house and volunteer burnout. Would the extra beds mean extra stress for volunteer staff. Lum echoed other councilors concerns that more work has to be done on all sides, for neighbours to get along and understand what the main goal is.
Mayor Sharon Gaetz went as far as to suggest a block party for everyone to really get to know each other.
A number of people in the Chilliwack recovery community spoke at the mic, going as far as breaking their own anonymity, to speak in favor of the house.
In the end, the expansion was approved with a one year review, which will only go to council and not to a public hearing.
SEPTEMBER 14 UPDATE – The application for expansion from 6 to 10 (at time of publishing) beds for women in the Spiritual Quest recovery home will be before Chilliwack City Council at the 7PM evening session in Council Chambers on Tuesday September 19. Anyone who wishes to voice their opinion on the application is asked to state their case at that particular meeting. In City legal speak, Spiritual Quest is asking that they receive a Temporary Use Permit in their single family dwelling (9190Nowell at First Avenue). The property is within the R2 Urban Residential Transition Zone allowing up to 6 people in care (in this case, all women as this is a women-only facility). The permit would allow that number to rise to 10 (women), and that includes staff.
The Temporary Use Permit is required for over 6 persons in care.
NOTE: FVN will be there to support this proposal by Spiritual Quest. FVN has been very open about its support of recovery facilities and the lack of them as well as a 24/7 detox in Chilliwack and the Eastern Fraser Valley. FVN is gone on record stating that Chilliwack could use its own version of a Kinghaven (for Men), or Peardonville (for Women) in the Eastern Fraser Valley to help people get off drugs and alcohol. Using Rational Recovery or 12 Steps is not an issue. The issue is simple. the lack of facilities.
JULY 20 2017 UPDATE –  Spiritual Quest Wellness Society is expected to be in front of Chilliwack City Council to ask for an increase in beds, sometime in August. Candace Waller of Spiritual Quest says her group are waiting on a specific date to make their presentation to Chilliwack City Council.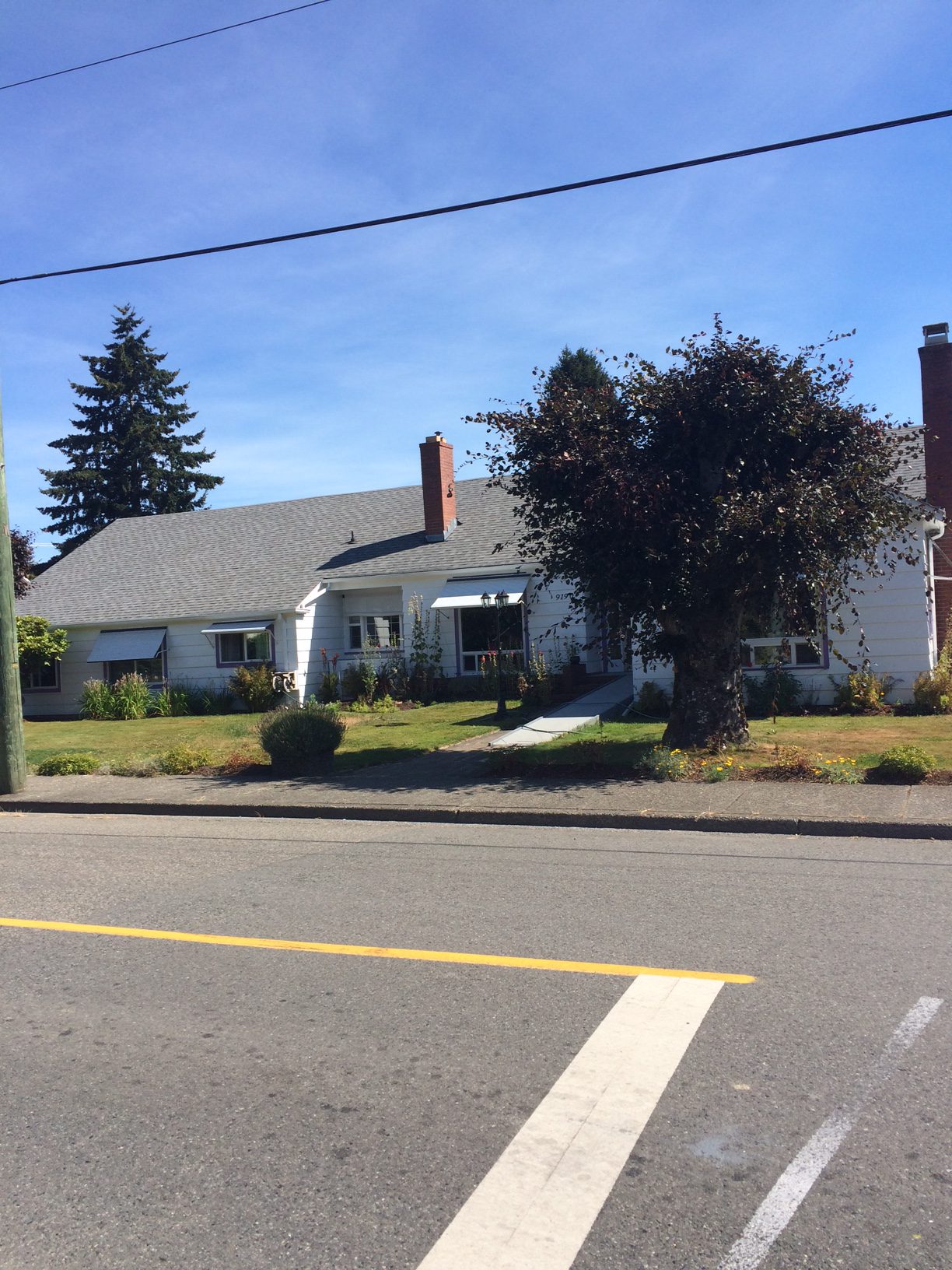 AUGUST 2016 ORIGINAL STORY  – Recovery homes or half way homes if you will, are always met with raised eyebrows. Do they actually allow recovering addicts and alcoholics to become clean and sober?
Are they a magnet for crime, prostitution and drug deals?
That concept is always met by the NIMBY few.
NIMBY = Not In My Back Yard.
Neighbours of the Spiritual Quest Wellness Society were hoping for a TUP – Temporary Use Permit for a Nowell and First Street home, to increase capacity from 6 beds for women in recovery to 10.
Chilliwack City Council deferred the decision until July 2017.
Councilor Ken Popove told FVN that while he applauds what the Society is trying to do, they should show more diligence in engaging with the community, vetting neighbour concerns and sitting with other committees who are like minded in recovery.
Barb Dyck, the Assistant Manager of the Society, made the application in front of council at the Tuesday August 16 meeting.
Justine Gilles is the actual owner of the home that has been transitioned into a recovery home for women.
Chilliwack Mayor Sharon Gaetz and Councilor Jason Lum were concerned that those women who did not "complete" their recovery, would be tossed back out on the street.
The home itself is located on Nowell and First, just off a stretch that is called "Ground Zero" by some media, as crime and prostitution is rampant in that area. That stretches in an area that includes Spirit Quest, Ruth and Naomi's, the Anavets, the old Shaw Building, the Chilliwack Business Centre and , ironically, the Chilliwack Alano Club, which is considered a safe haven which is clean and sober, and houses many 12 Step Recovery meetings, that the women of Spirit Quest attend.
Spirit Quest and the Alano Club have a strong and respectful relationship.
Mayor Gaetz claimed that she "kind of lost interest" when the home first opened and openly questions if the downtown core was the place to operate. She also had issue that some if not many of the women who come to the facility are from outside Chilliwack.
It should be noted that other facilities such as Tesky Road – Chilliwack, Peardonville and Kinghaven in Abbotsford as well as MRTC – Maple Ridge Treatment Centre – do not run "exclusive" facilities solely for the community that they are located in.