Chilliwack/Langley – Ben Hagkull has joined one of the most prestigious athletic clubs in Canada.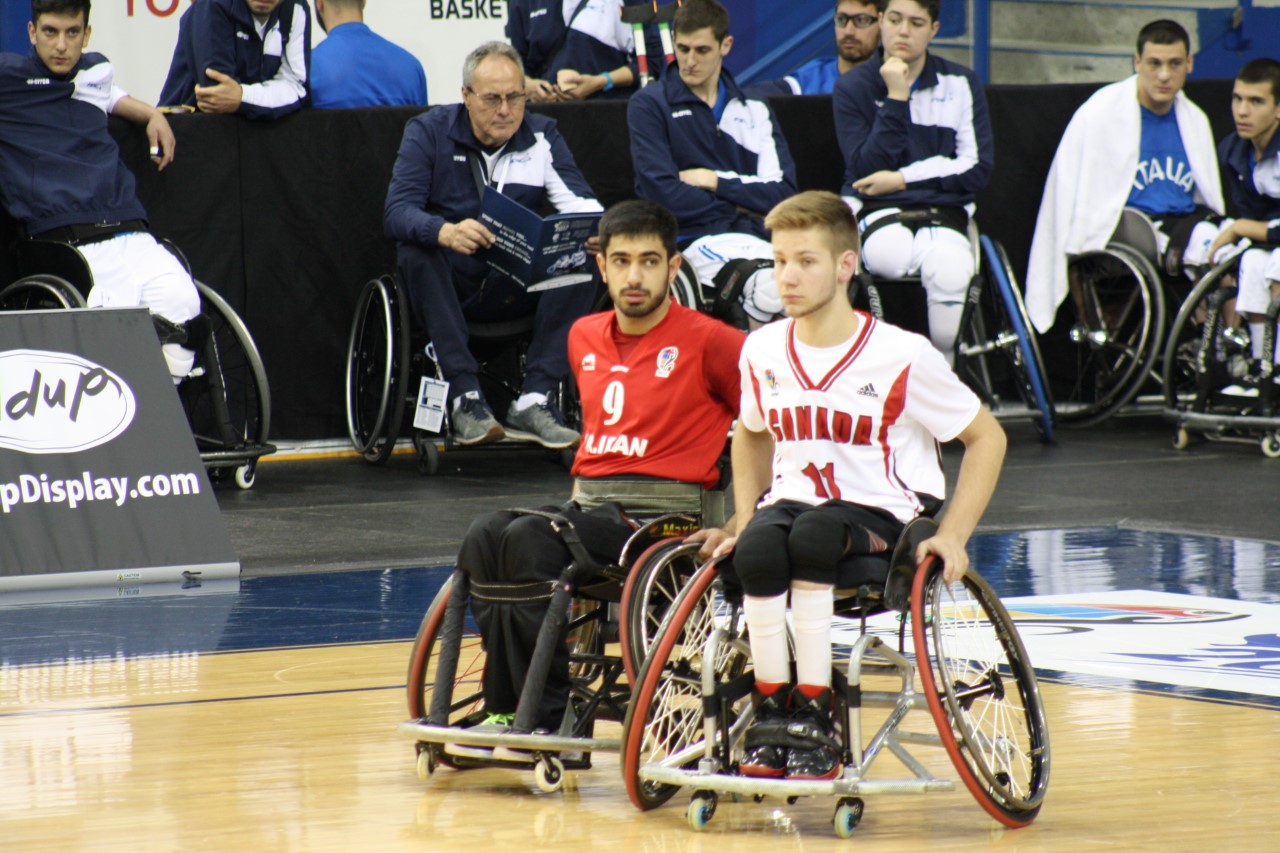 Hagkull was named this week as one of 55 young Canadian athletes from 40 different summer and winter sports selected by Petro-Canada to receive a $10,000 Fuelling Athletes and Coaching Excellence (FACE) Program grant. The accolade is a key building block towards his dream of participating in the 2018 Paralympic Games.
Ben was born and lives in Chilliwack and now plays hoops in Langley. He attended Chilliwack Secondary School.
Past recipients include Olympic and Paralympic medallists Patrick Chan (SILVER, figure skating), Hayley Wickenheiser (GOLD, hockey), Rosie MacLennan (GOLD, Trampoline), Kristina Groves (SILVER, speed skating), Mark Tewksbury, (GOLD, Swimming), Kaitlyn Lawes (GOLD, curling), Marielle Thompson (GOLD, ski cross), Mac Marcoux (GOLD, Para alpine skiing) and Nicholas Gill (SILVER, Judo)
Hagkull began playing wheelchair basketball in 2006. His experience competing in triathlons translated easily to the courts where he uses his speed to provide a challenge to defenders while he looks for fast breaks. Hagkull splits playing between both the Langley Goldrush and the provincial team. He has represented British Columbia at several national championships as well as the 2015 Canada Games. In 2017, he earned a roster spot on the Canadian Men's U23 National Team.
Developed by Petro-Canada, the Canadian Olympic Committee (COC) and Canadian Paralympic Committee (CPC), and facilitated by their National Sport partners, the FACE Program supports up-and-coming athletes when they need it most: when they are striving to represent Canada at the Olympic or Paralympic Games, but don't yet qualify for government funding. Recipients are selected based on potential. The funding is courtesy of Petro Canada.
Since 1988, FACE grants have supported more than 2,700 athletes on their way to the Olympic and Paralympic Games. Every year, 55 promising athletes from across Canada are awarded a $10,000 Fuelling Athlete and Coaching Excellence (FACE) grant, shared with their coaches, to help them along their journey.  To date, $10 million in direct financial support has been provided to athlete and coach pairings through the FACE program.
In addition to providing financial support, FACE athletes and coaches are invited to an annual summit to learn from Olympians and Paralympians, and receive advice on media training, public speaking, and personal-brand development.
"As a past FACE athlete, it's amazing to see that other athletes will continue to receive Petro-Canada's generous support now that they have renewed their partnership with the COC," said Hayley Wickenheiser, six-time Olympian, five-time Olympic medallist. "They help make Canadian athletes' dreams come true and for that, we will always be grateful."