Fraser Valley – Bus riders in the Central Fraser Valley and Chilliwack will soon be able to take advantage of the convenience and efficiency of route 66 Fraser Valley Express (FVX) on Sundays and holidays.
Starting September 3, the FVX will offer four round trips on Sundays and holidays, with the first morning trip leaving downtown Chilliwack at 9:00 a.m. and arriving at Carvolth Exchange in Langley at 10:09, and the last evening trip leaving Carvolth Exchange at 6:30 p.m. and arriving in Chilliwack at 7:38 p.m.
This service expansion comes  in response to customer feedback and to growing ridership, which increased by 58 per cent last year.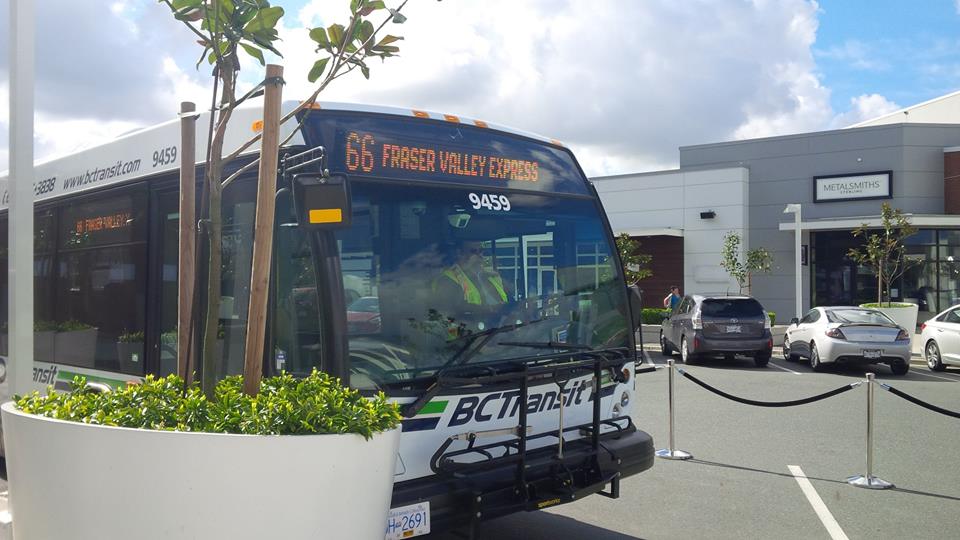 The FVX has been in operation since April 2015, connecting BC Transit's Chilliwack and Central Fraser Valley transit systems to TransLink in Metro Vancouver (Langley). Its creation was based on the Transit Future Plans for Mission-Abbotsford and Chilliwack, and on the Strategic Review of Transit in the Fraser Valley.
The express service is designed to deliver passengers quickly and efficiently across the region, stopping only at six transit stops along the way (three in Chilliwack, two in Abbotsford and one in Langley). The route covers 65 km from start to finish.
For more information about schedules, routes and service changes in the Central Fraser Valley and Chilliwack, visit bctransit.com/central-fraser-valley, or  bctransit.com/chilliwack.