Chilliwack –  The City of Chilliwack is breaking ground on their latest project, the Chilliwack Curling and Community Centre, on Tuesday, July 18, 2017 at 10:30 am. Members of the public are invited to join the City for the ground breaking event at 9291 Corbould Street, with refreshments to follow.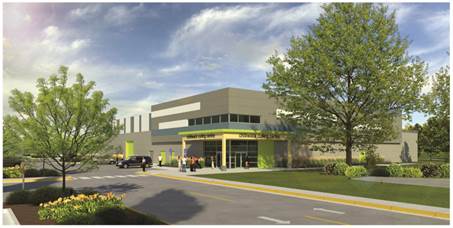 On July 4, Chilliwack City Council approved the proposal from Preview Builders Inc for this project, with a large show of support from the members of the Chilliwack Curling Club in attendance at the Council meeting.
The existing curling rink is more than 60 years old and nearing the end of its useful life. The new Chilliwack Curling and Community Centre will not only be used by 650 active curling club members, it will also be utilized by all members of the community by providing much needed multipurpose space.
"The new Chilliwack Curling and Community Centre will be a hub for residents of all ages, providing valuable community space in addition to sheets of ice for curling," said Mayor Sharon Gaetz. "It will increase our ability to meet the many different needs of our growing community and we anticipate it will be utilized for a wide range of community events, such as minor sports activities, trade shows, weddings and receptions."
The new centre will include eight sheets of ice for curling, flexible space for a variety of event options. There will also be a viewing area on the main floor to watch the activity on the ice or dry floor, change rooms, a pro shop, kitchen and multipurpose room. On the second floor, there will be additional viewing areas, a covered patio, a meeting room, bar and a 3,700 square foot multipurpose space. In the spring and summer when the ice is out, the main curling floor will be available for events and activities. Washroom facilities will be accessible from the outside, benefiting children and parents using the nearby playground.
Substantial completion of the Chilliwack Curling and Community Centre is scheduled for July 2018.