Skagit Valley/Abbotsford – The University of the Fraser Valley golf program dominated the Skagit Valley College Cardinal Invitational to an extraordinary degree, sweeping the team and individual gold medals.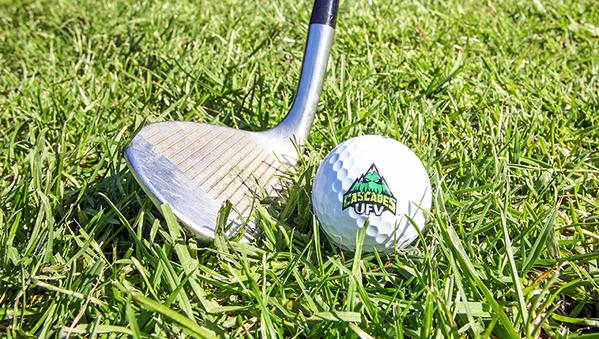 The 36-hole event ran Sunday and Monday at Avalon Golf Links in Burlington, Wash., and the Cascades men and women won their respective divisions in decisive fashion. The men's squad was a combined +9 for the tourney, 12 strokes better than runner-up Southwest Oregon, while the women's team's +73 score was good for a 19-stroke triumph over host Skagit Valley.
Individually, the Cascades claimed the top two spots in both the women's and men's events. Sharon Park was the women's champ at 13 over par (79-78=157), and fellow 2016 CCAA All-Canadian Hannah Dirksen took second (86-84=170). Jennifer Kell (85-93=178) gave UFV three of the top six in the field.
On the men's side, Halen Davis (71-72=143) finished one under par for the tourney en route to his third win as a Cascade. He was five strokes ahead of teammate Cole Briggs (74-74=148) and Kobie Lockwood of Southwest Oregon. UFV's Zach Olson (79-74=153) tied for seventh.
Cascades head coach Chris Bertram noted that Monday was the one-year anniversary of when Davis – a former Skagit Valley Cardinal – signed with the UFV program.
"It was nice for him to go home to his former team's event and win," Bertram said.
"I'm not sure if we've ever done this before," he added, reflecting on the comprehensive nature of the victory. "We've won men's and women's tournaments and won medals on both sides, but I don't know if we've finished top-two on both sides. This could be a first.
"On the women's side, Sharon carried a lot of the load. She had the low score both days, and she was backed up by Hannah and Jennifer . . . On the guys side, it was a similar story with Halen posting the low round of the day yesterday and the second-lowest today. That was a big piece of it, obviously, but Cole Briggs has been putting up some really good numbers for us lately, too."
The Cascades' spring season continues this week with another Sunday-Monday event – the Southwest Oregon Invitational at Bandon Dunes Golf Resort in Bandon, Ore. The big event on the horizon is the Canadian University/College Championship, which runs May 29-June 1 at Tangle Creek Golf & Country Club in Barrie, Ont.