Chilliwack –  On Thursday at the Rainbow Best Western, the Chilliwack and Chilliwack-Kent Provincial Election Candidates squared off for a debate sponsored by the Chilliwack Chamber of Commerce.
Liberal Incumbent MLA's John Martin, and Laurie Throness, NDP's Patti MacAhonic and the Green's Wayne Froese were in attendance. Other candidates could not make it due to work or other personal commitments.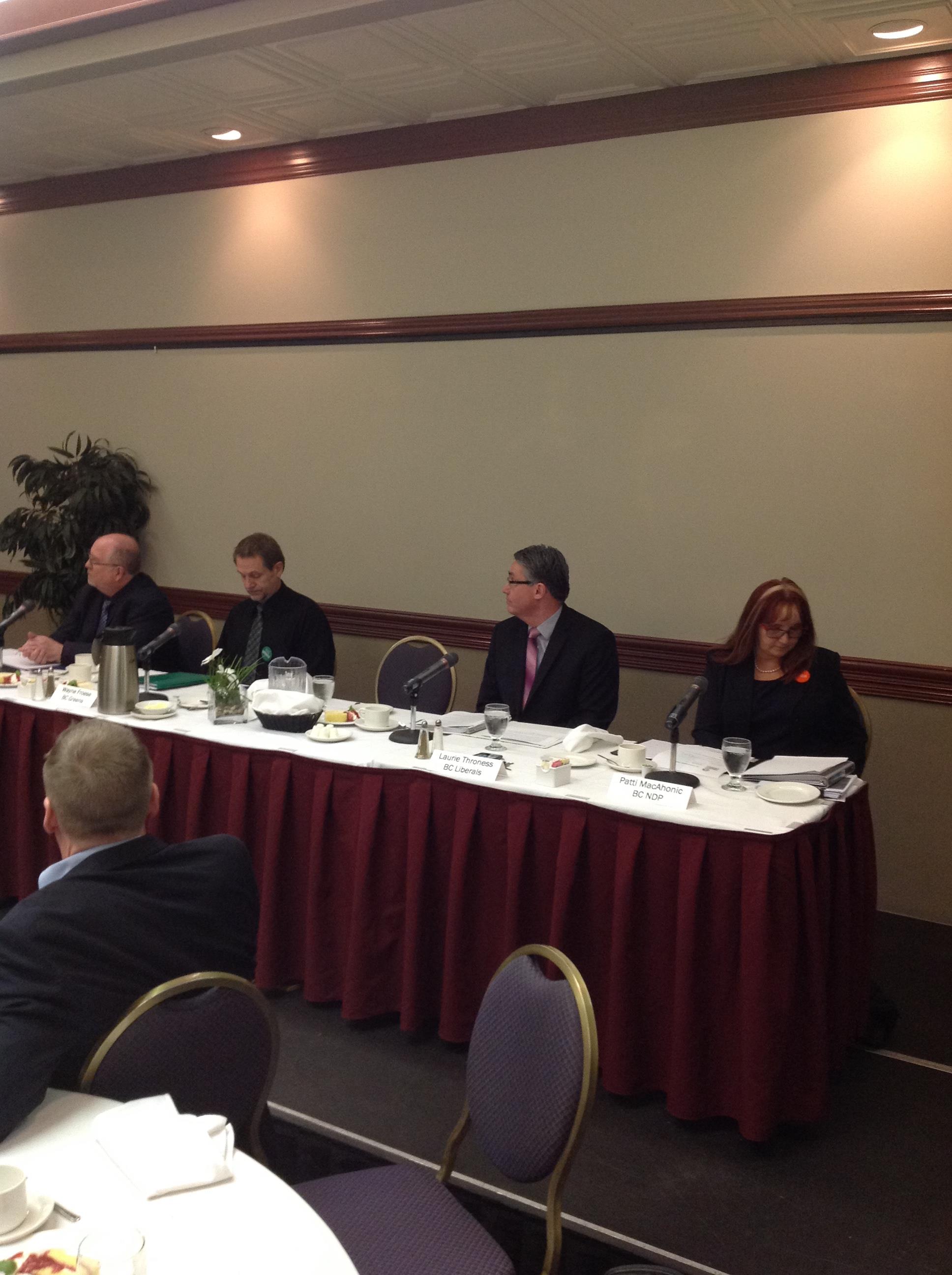 It was the usual debate fare until the final few minutes.
And that's when the controversy hit.
The turnout was rather light, bordering apathetic. Less than 20 people were in the gallery and about the same from the business community. The rest of the seats were filled with staff and party supporters.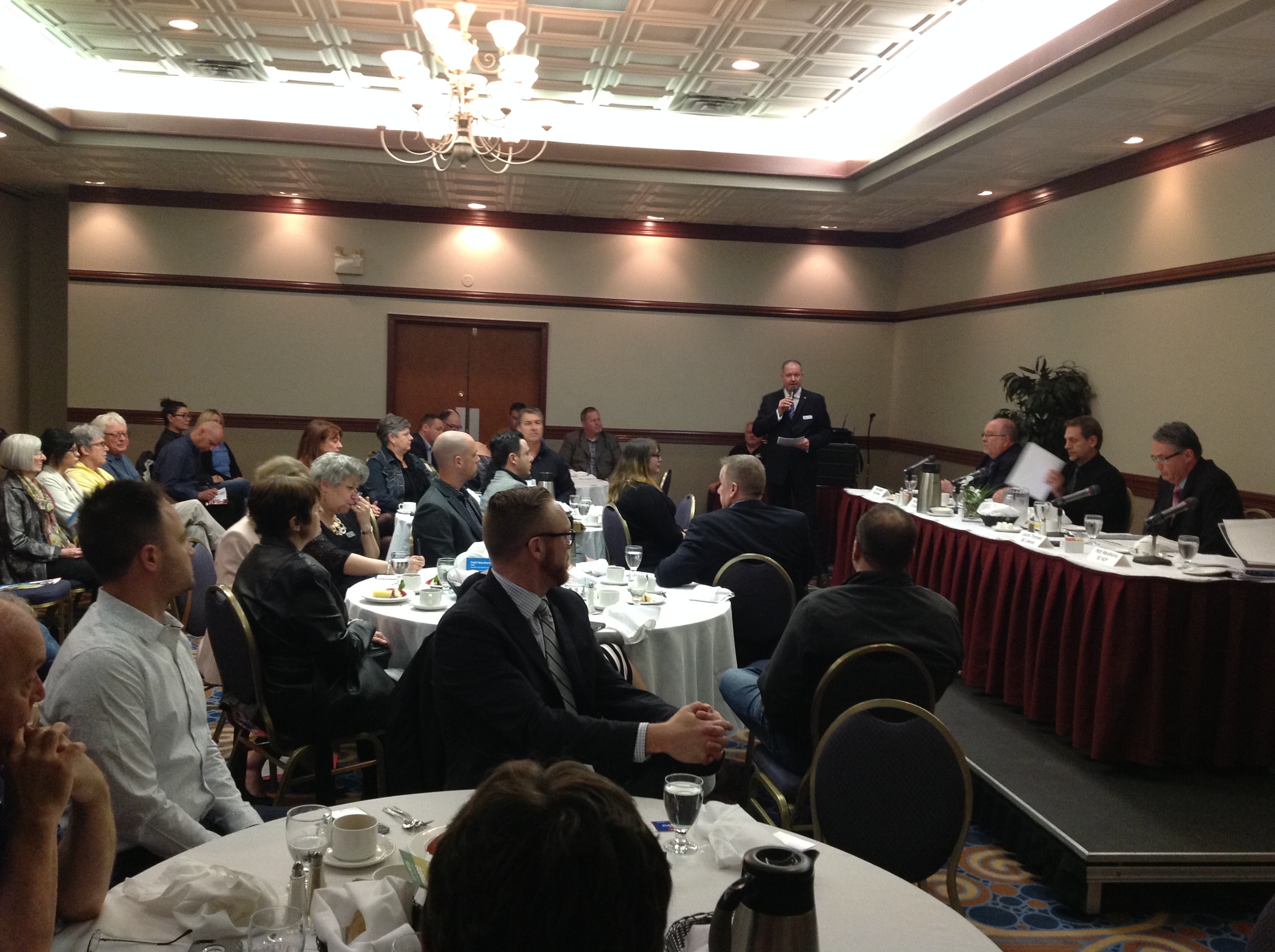 As the closing arguments were presented, NDP Chilliwack-Kent candidate Patti MacAhonic blurted out that she was not invited to the recent ground breaking of the massive Molson Coors brewery site on Kerr. She claimed that the "other Liberal candidates" informed her that it was a closed ceremony and by invite only. She was excluded. FVN was among other media asked to show for that ceremony along with many community and business leaders.
Gail Bell of Columbia Valley was in the gallery and visibly shaken, when her question was not asked during the public debate. The senior and widow wanted MLA Laurie Throness to answer her question, "Why do retired seniors with low to average income have to pay for MSP premiums (drugs and medication) when you (Mr Throness) don't have to pay anything. Why are you worth more than me."
Before Ms Bell gave the written question to FVN, she did let us know that she was able to ask Throness the question in an aside after the debate. Bell said that the MLA told her "I don't play MSP Premiums, my employer does (Province of BC).
The bulk of the debate centered around the usual election fare: The Liberals (Martin and Throness) were proud of their record on public housing, being pro business and warning of dark economic times should the BDP take power.
The NDP (MacAhonic) stressed about corporate money driving the Liberal machine, under funding mental health, how the middle class is losing ground and how much time, effort and money is needed to repair the MCFD – Ministry of Children and Family Development.
The Greens (Froese) pushed its mantra on preventative mental health, housing and safe injection sites.
May 9 is Election Day. Advance polls are up and running at Election BC offices.
Your local election polling station information should have been delivered to your mail box this past week.