Fraser Valley – Here is a list of the remaining all candidates meetings for the Fraser Valley.
The Provincial Election is May 9th.
Advance polls are set up and can be done at the Elections BC offices in Abbotsford, Chilliwack, Hope and Mission.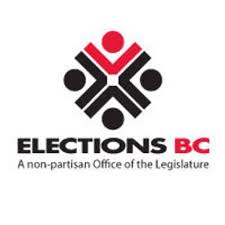 All Candidates Debates for Abbotsford-Mission:
7:00pm – 9:00pm
Doors open at 6:45pm
Tuesday, April 25 – Abbotsford West @ Matsqui Centennial Auditorium
Thursday, April 27 – Abbotsford South @ Matsqui Centennial Auditorium
Thursday, May 4 – Abbotsford Mission @ Creekside Centre
Presented by the Abbotsford Chamber of Commerce and partners, the Fraser Valley Real Estate Board and the Fraser Valley Indo-Canadian Business Association.
For Chilliwack-Kent:
April 25 – 9am at Chilliwack Secondary School
April 27 – 12:20pm at Best Western Rainbow Country Inn (There is a cost for Lunch – No Cost for just the Debate)
April 29 – 10:30am At Cultus Lake Community School – Chilliwack-Kent Candidates
May 02 – 7pm at Chilliwack Cultural Centre – Chilliwack-Kent Candidates
May 03 – 7pm at Chilliwack Cultural Centre – Chilliwack Candidates