Chilliwack –  Chilliwack's Bria Skonberg won the 2017 Juno Award for Jazz Vocal Album of the Year.  For those that don't yet know about Bria, she is a trumpet player, vocalist and composer.
At the 2:15 mark of the video , she give a shout out to Chilliwack: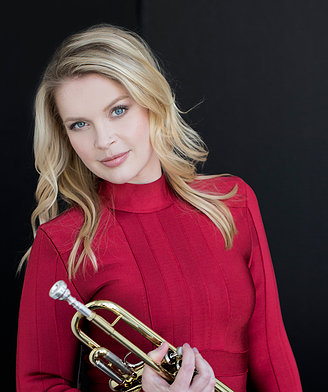 Bria took piano lessons in elementary school in Chilliwack (East Chilliwack and Strathcona), switching to trumpet in her early teens. She graduated from Chilliwack Secondary School. Aside from classical studies, she also performed in ska bands. In 2006, she graduated from Capilano University in Vancouver with a degree in jazz trumpet and was the leader of Bria's Hot Five and The Big Bang Jazz Band. She also performed with Canadian jazz veteran Dal Richards and his Orchestra in concert and on recordings. She was co-founder of the all-female jazz group Mighty Aphrodite Jazz Band.
Skonberg has appeared as a band leader and guest artist at jazz festivals in North America, Europe, China and Japan. She moved to New York City in 2010.She was a co-founder of the New York Hot Jazz Festival. She has also performed with the CSO – Chilliwack Symphony Orchestra.
Musical Director of the CSO Paula Dewitt told FVN, "This is simply awesome. We are so proud of Bria. She is passionate and has put in the hard work to keep her profession thriving. Her musicianship and talent is a gift to the world. Bravo and congratulations Bria!"
Chilliwack Mayor Sharon Gaetz told FVN : From the moment I first heard Bria sing and play, I believed this day would come. Bria has an amazing gift and she has worked relentlessly to hone her craft. I have her CDs and they are "go to" music for me. She certainly put our City on the map with her song, "Chilliwack Cheer". We are all so proud of her and heartily congratulate her on this achievement.
Chilliwack City Councilor Jason Lum took to Facebook to state "Bria, you have made Chilliwack proud!".
This is Juno weekend in Ottawa. The non televised awards, including Bria, were announced Saturday night with the televised awards on CTV , come Sunday evening.