Victoria/Fraser Valley – More than 220 projects in 150 communities throughout British Columbia are receiving a total of $7.6 million in B.C. | Canada 150 grants, Stephanie Cadieux, MLA for Surrey-Cloverdale announced today at the Fraser Valley Heritage Railway Society on behalf of Minister of Community, Sport and Cultural Development Peter Fassbender.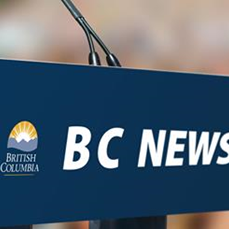 Administered by the BC Museums Association and supported by Heritage BC with funding provided by the Government of British Columbia, the B.C. | Canada 150 program was launched to mark the 150th anniversary of Canada's Confederation by recognizing B.C. communities and their contributions to the nation. Projects funded through the program will create meaningful legacies that honour the province's unique and diverse histories, culture and heritage.
Among the recipients, the Fraser Valley Heritage Railway Society is receiving $50,000 for the restoration and rehabilitation of the mechanical components of the Royal 'Connaught' interurban car.
These one-time grants of up to $100,000 are awarded to organizations responsible for a museum, archive or historic place, including not-for-profit organizations, First Nations Band Councils, Aboriginal Friendship Centres, local governments and post-secondary institutions.
For a full list of recipients: http://museumsassn.bc.ca/awards/grants/british-columbia-canada-150/
Canada 150: http://canada.pch.gc.ca/canada150
British Columbia Museums Association: http://museumsassn.bc.ca/
Heritage BC: http://www.heritagebc.ca/