Abbotsford – On Tuesday Morning (March 14, 2017, at 2:15am), the Abbotsford Fire Rescue Service (AFRS) responded to a report of an apartment fire at 31636 Peardonville Road.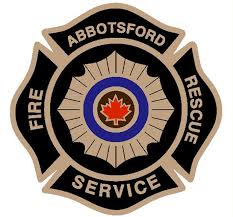 AFRS crews found a fire in a unit on the second floor of a two storey apartment building and saw that occupants were evacuating the building. Initial fire crews were able to safely contain the fire to the room of origin and stop further loss and damage. The residents of the unit were not home at the time and all other building occupants were able to safely evacuate. Fire crews were able to locate the family pets, however one family pet unfortunately did not survive the fire.
18 tenants are currently being provided temporary housing and assistance until they can return to their homes.
Eight AFRS units and approximately twenty-five firefighters attended the incident. APD, BC Hydro, Fortis B.C. Ambulance and ESS were also on the scene. There were no injuries to any civilians or Emergency Services personnel.
The cause of the fire is unknown at this time, and AFRS fire investigators are on scene.