Fraser Valley/Vancouver – This release is from Curtis Jones of North Shore Rescue. There is confusion over fundraising practices by the organization called SARBC. They are not BCSARA,the BC Search and Rescue Association. Doug Fraser of Chilliwack Search and Rescue told FVN " no bona fide SAR team in BC will solicit funding via telephone. The organization 'SARBC' is in no way affiliated with a SAR team."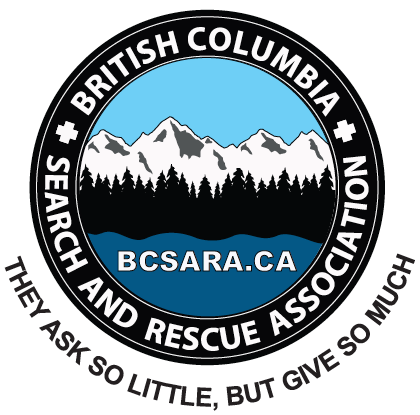 Here is the release from North Shore Rescue:
Please contact nsr@northshorerescue.com if you have received telephone calls soliciting donations on behalf of North Shore Rescue. 
---
On Monday, March 13, NSR commenced a lawsuit against the Search and Rescue Society of BC (SARBC). The Notice of Civil Claim is available here. 
Recently North Shore Rescue (NSR) raised a public alert that we do not solicit donations via the telephone. Following this, we have come to believe that SARBC, and people authorized by SARBC, have (or are) engaged in  a telephone solicitation campaign seeking donations for their organization. In their telephone campaign it appears as though they have represented to potential donors that they are calling on behalf of NSR or other bona fide SAR teams (as represented by the British Columbia Search and Rescue Association), or that funds raised will be sent to NSR and/or other bona fide SAR teams.  Neither NSR or any other bona fide SAR team uses telephone solicitation as a manner in which to raise funds for their organization.
We understand that SARBC has engaged in these telephone solicitation campaigns for several years.  They used paid fundraisers to make these calls on their behalf. You can see the SARBC Registered Charity filings with the Canada Revenue Service here.
Prior to commencing this lawsuit, legal counsel for NSR attempted to get answers to a number of questions from SARBC and that organization has so far refused to answer those questions. We regret that it has come to this point, but we now feel compelled to take this legal step. This confusion regarding SARBC has been long-standing and in need of correction.
By way of background, SARBC holds themselves out as a bona fide search and rescue team and they list the following as services that they provide:
Land SAR, including inter alia airborne thermal imaging; land based thermal scanning; field forensic techniques; subsurface imaging; human remains detection.
Pre and Post Search Suspension, including inter alia Shifting probability analysis, subject and terrain analysis red team tactical analysis and probability audits.
Underwater Search, including inter alia wide area scanning; narrow search scanning; target recovery; dropped scanning sonar; submersible remotely operated.
Confined Space, suggesting that the services are generally utilized in conjunction with local SAR and first responders.
Structure Collapse, suggesting that the services are generally utilized in conjunction with local SAR and first responders.
We confirm that NSR is not aware of SARBC providing any of the services and we can confirm that SARBC has not assisted NSR in any search and rescue operation. NSR has never asked SARBC to raise funds on its behalf. Given our lack of knowledge of the operations of SARBC, we took the step to request that they provide us with information pertaining to their SAR activities. They have declined to answer our questions. In terms of support that we are aware of, it appears that over the past year SARBC has provided NSR with two cheques in the amount of $50 and a second in the amount of $200.
Prior to commencing this litigation NSR asked the following questions of SARBC:
Is SARBC an accredited SAR organization?
Is SARBC a charity; if so, please provide the accreditation details.
In a telephone call with a representative of SARBC and counsel for NSR, Counsel for NSR was advised that SARBC solicitations are recorded and available for inspection. He requested a time to review those records.
In the same telephone call, Counsel for NSR was advised that SARBC solicitations are made following a script. He requested a copy of that script prior to his review of SARBC telephone records.
What, if any, mandates have been tasked to SARBC by EMBC, Police (RCMP or Municipal), Fire or the Ambulance Service of British Columbia in the past three years?
What, if any, services has SARBC provided to any accredited SAR team? The accredited SAR teams are listed on the BCSARA website.
How much money has SARBC solicited or raised in 2014, 2015, 2016?
Is SARBC a 100% volunteer organization?
Does your organization engage in telephone solicitations for money?
If so, is this conducted by SARBC volunteers or a third party?
How many paid employees, contractors and consultants does SARBC have (including those compensated to participate in fund raising activities)?
Who are the officers of SARBC?
What if any rescue equipment does SARBC own?
To date, SARBC has refused to answer any of the above noted questions. As such, the purpose of the litigation is to bring to an end to the misleading fundraising conducted by SARBC.  We are also seeking an accounting of funds raised by SARBC.
We are disappointed by the confusion created by this organization and have taken the steps to protect the reputation and goodwill of NSR and all of the other bona fide SAR teams in the province, as represented by the BC Search and Rescue Association.