Abbotsford – On Sunday, March 12, 2017, at 2:50 pm, a caller reported a break-in to both her apartment's underground parkade and to her vehicle that was parked there. APD Patrol and Forensic Identification Unit officers attended the location in the 33300 block of George Ferguson Way to investigate. Although several items were stolen from the victim's vehicle, the most significant and irreplaceable was a silver chain and pendant that was taken from the rear view mirror. That pendant contained a vile which held her grandfather's ashes.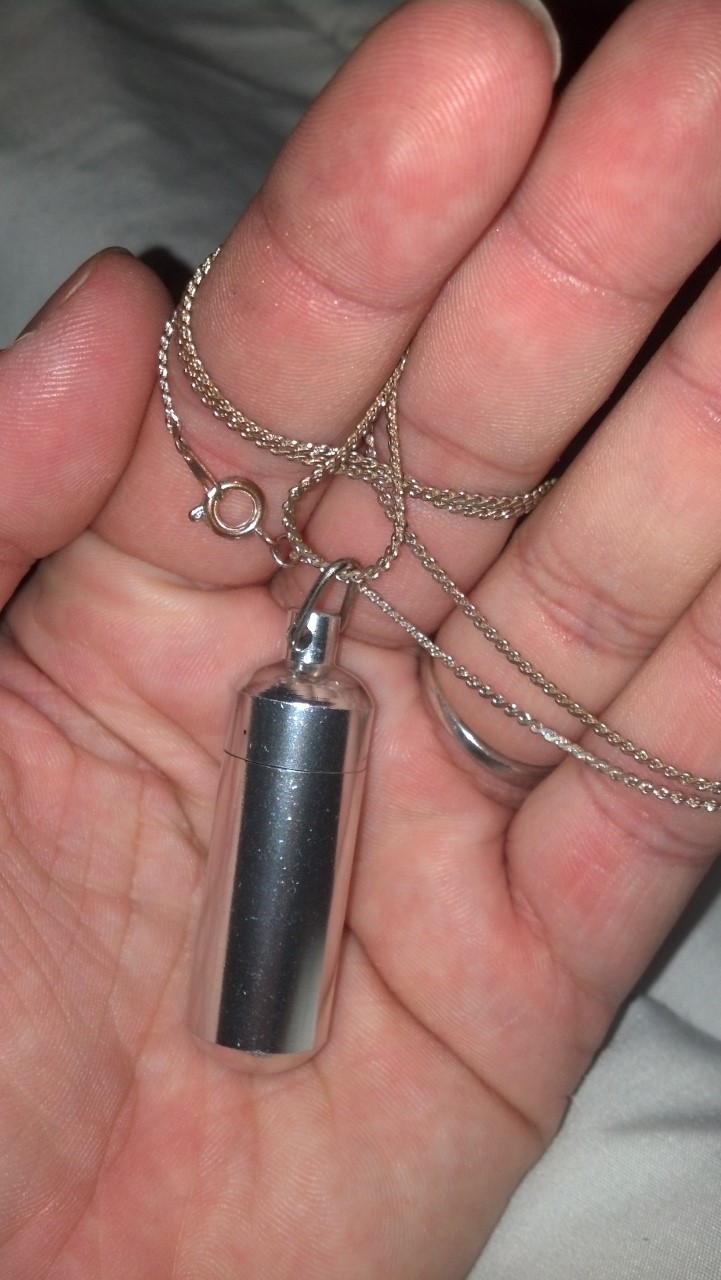 The victim is devastated by the loss. The pendant would hold very little monetary value but it is of immense sentimental value to the victim and her family. She would obviously like to have the pendant returned.
Anyone with information about this break-in and theft should contact the Abbotsford Police Department at 604-859-5225, text us at 222973 (abbypd) or call Crime Stoppers at 1-800-222-8477.