Boston/Chilliwack (CNW/CBC) — Gordon Brothers Group announced today that the store closing sales for PJ's Pets & Pets Unlimited will begin  Friday, April 22nd at 27 locations across Canada. Sales are offering discounts of up to 30% on all on food, pet supplies, accessories, and more.
A March 2016 report by Price Waterhouse Cooper says the company employs 427 people.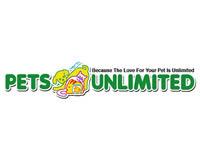 PJ's Pets, Pets Unlimited, Petculture, and Oliver & Pets carry all the best brands of pet food and a huge selection of pet accessories.  The Company takes pride in their great customer service. As pet lovers themselves, they know what products and services work best.
"We are saddened to say that we are closing our doors after almost 50 years of serving the pet community across Canada," said Brad Hamilton, Vice President of PJ's Pets. "Our business was able to thrive for so many years as a result of our loyal associates and amazing customers. We encourage our customers to take advantage of the extraordinary savings on all of our remaining merchandise."
A representative from Gordon Brothers Group's Retail Division said, "We anticipate these well-known and trusted pet brands to sell very quickly at up to 30% off of retail pricing. Customers are encouraged to shop early for the best selection on their favorite pet products before it is no longer available."
About Gordon Brothers Group
Founded in 1903, Gordon Brothers Group (www.gordonbrothers.com) is a global advisory, restructuring and investment firm specializing in the retail, consumer products, industrial, and real estate sectors. Gordon Brothers Group maximizes value for both healthy and distressed companies by purchasing or selling all categories of assets, mitigating leases, appraising assets and operating businesses for extended periods.  Gordon Brothers Group conducts over $50 billion worth of transactions and appraisals annually.  As of November 2014, debt financing is provided by Gordon Brothers Finance Company (www.gbfinco.com).
PJ's Pets

Bramalea City Centre

25 Peel Centre Dr.

Brampton

ON

L6T 3R5

PJ's Pets

Pickering Town Centre

1355 Kingston Road

Pickering

ON

L1V 1B8

PJ's Pets

Yonge Street

3291 Yonge Street

Toronto

ON

M4N 2L8

Pets Unlimited

Truro Mall

245 Robie Street

Truro

NS

B2N 5N6

Petculture

St. John's

25 Hebron Way

St. John's

NL

A1A 0M1

Pets Unlimited

Bedford

85 Damascus Rd.

Bedford

NS

B4A 0C2

Pets Unlimited

Amherst Centre

142 Albion St.

Amherst

NS

B4H 4H4

Pets Unlimited

Burnside Industrial Park

202 Brownlow Ave.

Dartmouth

NS

B3B 1T5

Pets Unlimited

Bayers Lake Park

215E Chain Lake Dr.

Halifax

NS

B3S 1C1

Pets Unlimited

North West Centre

1380 Mountain Rd.

Moncton

NB

E1C 8H9

Pets Unlimited

Uptown Centre

1136 Prospect St.

Fredericton

NB

E3B 3C1

Pets Unlimited

Charlottetown

201 Buchanan St.

Charlottetown

PE

C1E 2E4

Pets Unlimited

Dieppe

438 Paul St.

Dieppe

NB

E1A 4Z2

Pets Unlimited

Colby Village Shopping Plaza

900 Cole Harbour Rd.

Dartmouth

NS

B2V 2J5

PJ's Pets

First Baystone Shopping Ctr.

462 Bayfield St.

Barrie

ON

L4M 5A2

PJ's Pets

Vaughan-Vellore Village

3737 Major Mackenzie Drive

Vaughan

ON

L4H 0A2

PJ's Pets

Markham-Boxgrove Plaza

72 Copper Creek Drive

Markham

ON

L6B 0P2

PJ's Pets

Parkway Centre

950 Lansdowne Street West

Peterborough

ON

K9J 1Z9

Oliver Pets & Co.

Burlington

4517 Dundas Street E.

Burlington

ON

L7M 5B4

Petculture

Millcroft Centre

2020 Appleby Line

Burlington

ON

L7L 6M6

Petculture

Kitchener- Sunrise Shopping Centre

1400 Ottawa St. S.

Kitchener

ON

N2E 4E2

Petculture

Waterloo

582 King St. N.

Waterloo

ON

N2L 6L3

Petculture

Victoria- Tillicum Centre

3170 Tillicum Road

Victoria

BC

V9A 7C5

Petculture

Coquitlam-Cariboo Centre

435 North Road

Coquitlam

BC

V3K 3V9

Petculture

Chilliwack

45793 Luckakuck Way

Chilliwack

BC

V2R 5P9

Petculture

Maple Ridge/Meadow Town Shopping Ctr.

19800 Lougheed Hwy

Pitt Meadows

BC

V3Y 2W1

Petculture

Richmond

4551 No. 3 Road

Richmond

BC

V6X 2C3
SOURCE Gordon Brothers Group