Langley – The Ministry of Transportation and Infrastructure invites you to attend an open house to provide feedback about plans to build a new interchange on Highway 1 at 216th Street.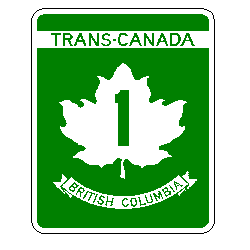 The $59-million project will include a new, four-lane diamond interchange at 216th Street, providing full movement access to Highway 1. Plans include widening four kilometres of Highway 1 between 202nd and 216th streets from four lanes to six lanes.
Work is set to begin in the fall, and is scheduled for completion in fall 2019. Once constructed, this new interchange will help alleviate congestion on this key corridor.
To date, the ministry has met with several stakeholder groups in the area including business associations and community groups as well as Alex Hope Elementary school, to discuss the project. The ministry now is seeking public input on these plans.
Members of the public are welcome to attend the open house:
Date: Thursday, March 31
Time:  2:30 p.m. – 8 p.m.
Location:
Alex Hope Elementary school
21150 – 85th Ave.
Langley
Media are invited to attend the open house from 2 p.m. to 2:30 p.m. The project manager will be present to answer questions. Display boards will provide more information on the project.
To learn more, or to provide feedback online, please visit the project website: http://engage.gov.bc.ca/highway1and216/