Kelowna/Cultus Lake (CP)– Lakes and rivers in the Fraser Valley and across B.C. will benefit from a $2 million boost to the province's invasive mussel defence program. Eight permanent mussel inspection stations will be installed at major entry points along B.C.'s borders, including one located near Hope announced Chilliwack-Hope MLA Laurie Throness.
Five inspection stations will be set up along the B.C.-Alberta border, and three along the B.C.-United States border. These stations will be operational April 1 for the 2016 boating season.
"Last year's pilot project was successful and I'm pleased we are expanding the program with permanent stations," Throness said. "We are lucky that invasive mussels have not made their way into B.C. yet and this initiative is another step to protect our waterways."
In total, 32 conservation officers will work the stations, which will operate 10 hours a day, seven days a week from April through October. This is an increase of 20 crew members from last year's pilot and an additional six mobile decontamination units are being added to the fleet of equipment. The eight inspection stations will have the capability to become mobile if the need arises, travelling to locations throughout B.C. where watercrafts are being detained, waiting for decontamination.
The Invasive Mussel Defence pilot program was launched in 2015. During May-October 2015, over 4,300 boats were inspected, of which 70 were identified as coming from an invasive mussel infested province or state. Out of these 70 watercrafts, 34 required decontamination and 15 were confirmed to be transporting invasive mussels or their larvae. Six were issued a 30-day quarantine order due to risk of live mussels.
Quagga and zebra mussels pose a serious threat to B.C.'s aquatic ecosystems, salmon populations, hydro power stations and other infrastructure facilities. They can clog pipes, cause ecological and economic damage, displace native aquatic plants and wildlife, degrade the environment and affect drinking water quality.
Find out more about quagga and zebra invasive mussel species and the environmental, economic and social impacts they pose to freshwater: https://news.gov.bc.ca/factsheets/invasive-quagga-mussels-and-zebra-mussels
Provincial Media Release – British Columbia is adding eight inspection stations at major waterways to prevent the entry of invasive mussels that could threaten salmon populations, infrastructure and drinking water.
Premier Christy Clark says the enhancement follows a pilot project to defend the province from zebra and quagga mussels.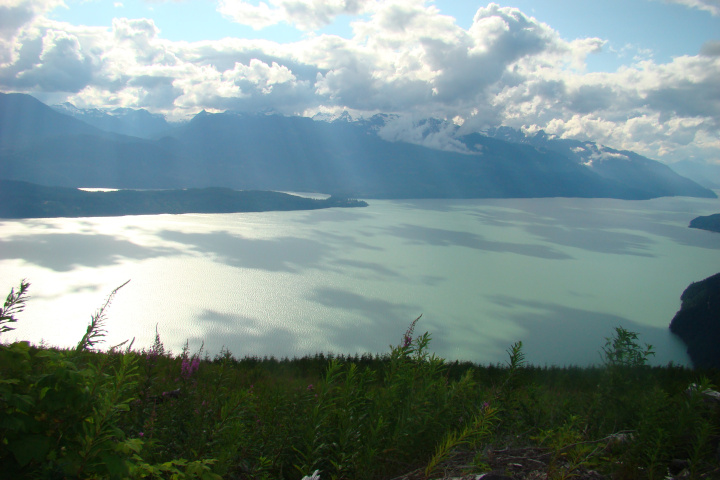 Clark says the mussels have never been detected in B.C. and that the existing program will be boosted with $2 million in funding from BC Hydro, FortisBC, Columbia Power and Columbia Basin Trust.
The small freshwater mussels, which are native to Europe and were introduced into North America in the 1980s, can attach themselves to boat hulls, trailers, equipment and vegetation and are difficult to eradicate.
BC Hydro vice-president Mark Poweska says the mussels can also threaten the production of power by plugging pipes and equipment in dams.
Five of the inspection stations will be set up along the B.C.-Alberta border and three will be established at the U.S. border from April to October to keep out the mussels, which have spread in Ontario and Quebec and are found in at least 24 American states.