Victoria – Andrew Weaver, leader of the B.C. Green Party announced his decision not to run for re-election as MLA in the next scheduled provincial election in 2021.  In preparation, Weaver has requested the party's Provincial Council begin preparations for a leadership contest to select a new leader. Weaver will continue in his role as leader until a successor has been chosen by the party's membership.
In September, Weaver was diagnosed with a condition that affects balance and navigation called Labyrinthitis.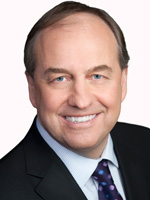 "It is after a great deal of thought and reflection that I am announcing today that I will not be seeking another term as MLA for Oak Bay-Gordon Head," Weaver said. "I am making this announcement now so that the party has enough time to start the process of electing a new leader in preparation for the next provincial election.
"When I first decided to leave my post as Canada Research Chair in climate modelling and analysis at the University of Victoria to run for public office in 2013, I did so out of a sense of civic duty.  I had watched with dismay as our province slipped from being a climate leader to climate laggard. The B.C. Green Party is where I felt I could make the most difference, but I could not imagine the many ways we would transform the B.C. political landscape.
"The decision not to run for re-election has not been easy for me. I feel a deep responsibility and pride for the role the B.C. Greens have played in getting the province back on track to meet its climate commitments and to reframe climate change as an economic opportunity – instead of a purely environmental catastrophe."
B.C. Green Party Provincial Council will meet later this month to put a leadership contest committee in place. This committee will be responsible for recommending contest rules and timeline, eligibility and vetting for Provincial Council.