Chilliwack – Chilliwack City Council had no trouble approving the forwarding of Request for Proposal documents to three selected prospects for the expansion/construction for the "Lickman Interchange Project".
1. Jakes Construction / ISL Engineering
2. Eurovia Vinci / McElhanney Engineering
3. Flatiron Constructors Canada Limited / Associated Engineering
Concerns with DFO (Department of Fisheries) as well as Telus and BC Hydro poles must be addressed in the respective RFP's.  The North and South ends of the interchange will be improved with the proviso that Highway One will be widened to 6 lanes by 2030. That's when the actual overpass should/could be doubled if and when the 6 lane expansion takes place.
Funding for this $6,485 million project has been provided in the 2017 Financial Plan with funding coming from the City of Chilliwack and MOTI (Ministry of Transportation and Infrastructure). MOTI's contribution is $2M.
On paper, the interchange will eventually look like this: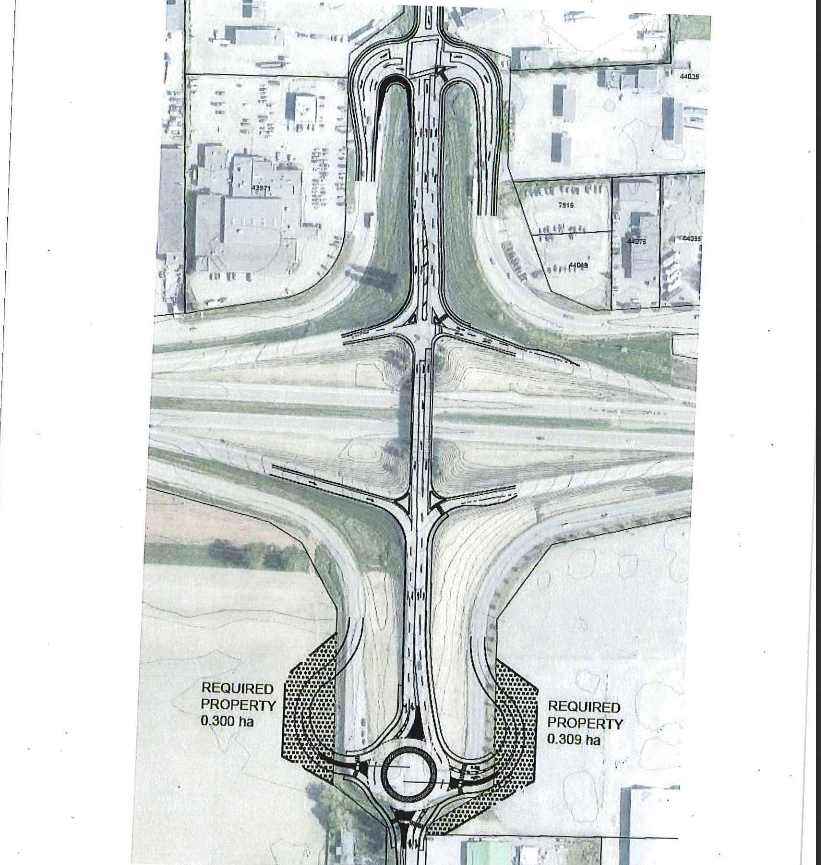 There was serious discussion of the public art project for Five Corners. That will be a mural with anti-graffiti coating, that will be painted on the side of the building facing Young Road.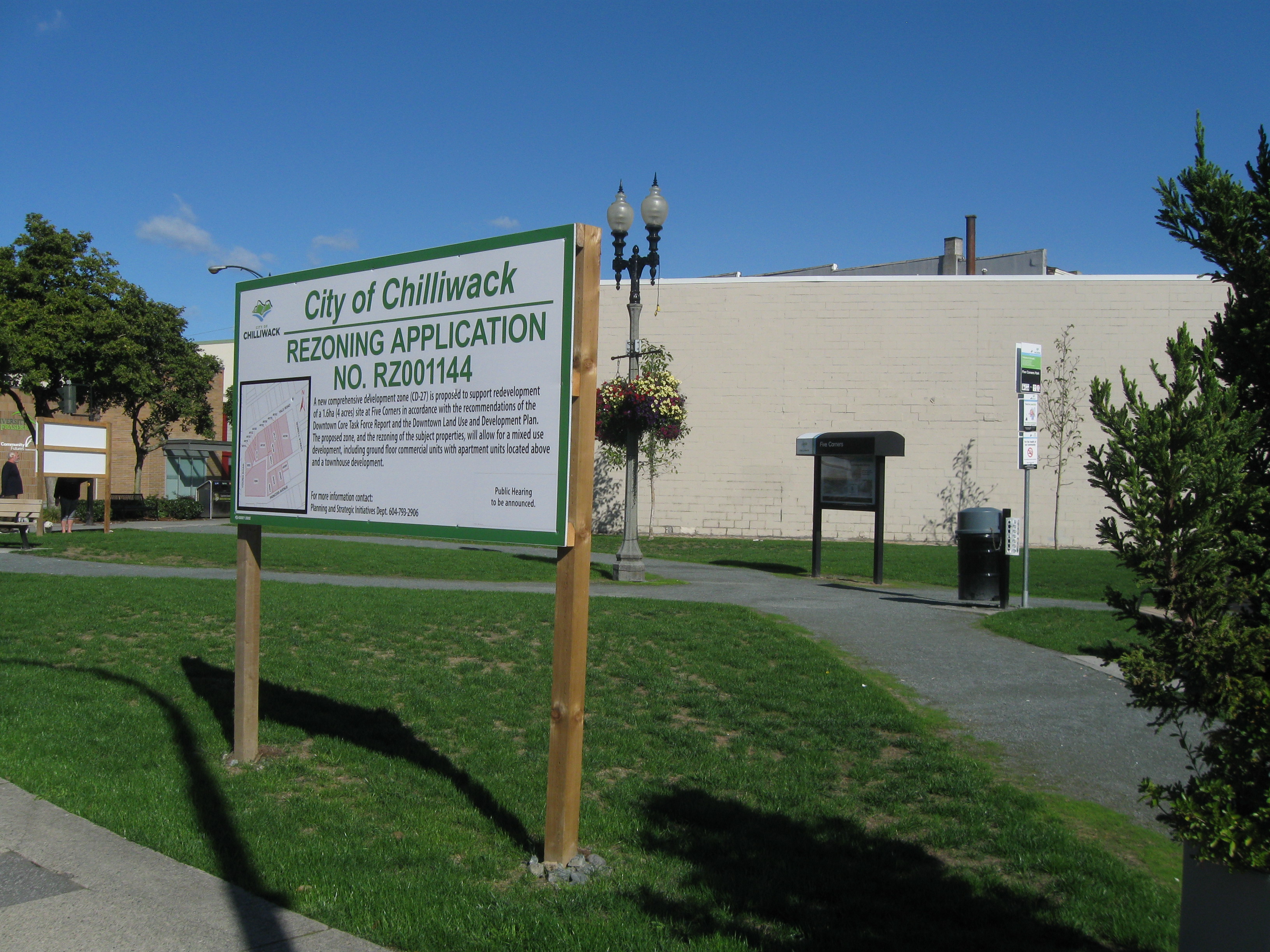 The Public Art Advisory Committee recommended to City Council that $5000 be awarded to local artist David Graham for his mural concept "Panoramic Story of Chilliwack". Councilor Ken Popove, Chuck Stam and Jason Lum had concerns about the depiction of people jumping of Southern Rail Bridge and that it may give off a wrong impression. Councilor Lum stated he jumped off the bridge as a kid, but Council said staff will ask the artist to address those concerns when the art work starts in a matter of days.
Councilor Sue Attrill sits on the Public Art Advisory Committee, and noted that the structural integrity of the wall could support a mural but not removable panels. When the day comes that the building is raised, the art work will not be saved.
Councilor Sam Waddington was late for Council. He was clipped by a car. As he noted on Facebook:
"Was hit by a car today while skateboarding to my afternoon City Council meeting. A gentle heads up to drivers that people in this city do use our sidewalks and bike lanes so please stop at stop signs and crosswalks. I am ok but I did prefer my watch and cell phone without cracks, my laptop without dents, my suit jacket, jeans and briefcase without tears and to get to work on time. It's maybe some sort of perverse irony that I chair the City's transportation committee."