Fraser Valley – Hang On!
You will notice along Highway One in the Fraser Valley, that construction is well under way to build the 216th Street Interchange.
The former BC Liberal Government committed to improve and widen Highway One to six lanes between 202 and 264th.
There are plenty of signs notifying drivers of impending construction.
Some of the massive $113M project may be put on hold and the reason is similar to the Site C controversy.
It's under review by the new NDP government.
Global reports that the Transportation Minister Claire Trevena was quoted as stating: "No promises on any project except the commitment to four-lane Highway 1 east of Kamloops, to accelerate that. That's the only one where it's in my mandate letter as a commitment that we will definitely be doing. At the moment, we're just going through all the different infrastructure projects and working out where we are going to be going next."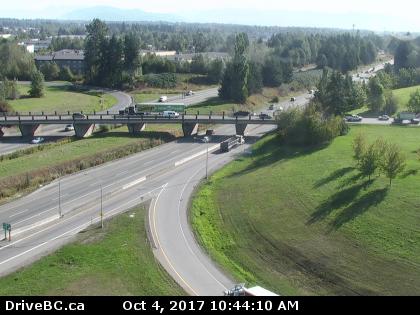 Greg Eaton commented on the FVN Facebook page:  No surprise here. Almost daily, this highway sees serious accidents on this stretch. This highway is often shut down from serious injury/fatality accidents because people tailgate, speed, drive over-aggressively, text on their phones thinking it will compensate for that extra half minute on this 55 year old antiquated highway east of Langley. No proactive approach to fix the problem…only more serious injuries and lives lost due to peoples mad rush ways on this highway while the NDP government drags it's ass through another project review!