Abbotsford – Originally established in 2007, TEMPLE MUSIC ACADEMY was created as a vessel for innovative methods in teaching and inspiring students of all ages. The mission statement was simple, "Create a positive atmosphere that allows for an individual's growth and shatter the stereotypes of the industry."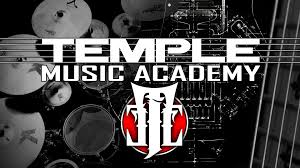 The TEMPLE MUSIC ACADEMY is home to the most successful and creative teachers who possess a cutting edge mentality to instruction. Each instructor is thoroughly interviewed, referenced and examined before being considered for a position.
Students of the TEMPLE MUSIC ACADEMY learn about art. They learn how to play. More importantly, they learn to find their voice and how to express it. The lesson never stops with the note of a song on a page. Instead, it continues with the sharing of expression to anyone willing to listen. Enroll with us if you want to learn beyond what it means to "Play that note."
The TEMPLE MUSIC ACADEMY can easily boast the youngest age for enrollment! Students can start as young as 4 years old with some of our instructors. Currently our youngest student is 4 and our oldest is 87.
Music is one of the most artistic expressions known to humanity. It is an art form that can transcend languages and cultures. True expression is the most sincere form of communication. Learn to play. Learn to communicate. Learn from The TEMPLE MUSIC ACADEMY.