Chilliwack – On Tuesday, about a dozen vocal protesters held a rally across from Chilliwack Middle School and down the street from Chilliwack Secondary. In the other direction is the BC Housing/Ruth and Naomi's Temporary Shelter on Yale, called The Portal.
Locals don't want the city to grant a three year temporary use permit to allow the shelter to be there.
A petition to "Take Back Downtown" was started by Tina Ortutay. She doesn't have a problem with the homeless per se, but she feels the shelter's location is not right for the neighbourhood and the shelter of it's kind should be in the old (and empty) HY Louie building on Luckakuck or close to the welfare office on Yale near Highway 1. They are hoping the City Council review this location and realize children's safety is an issue, as well as local crime and drug use/discarded needles.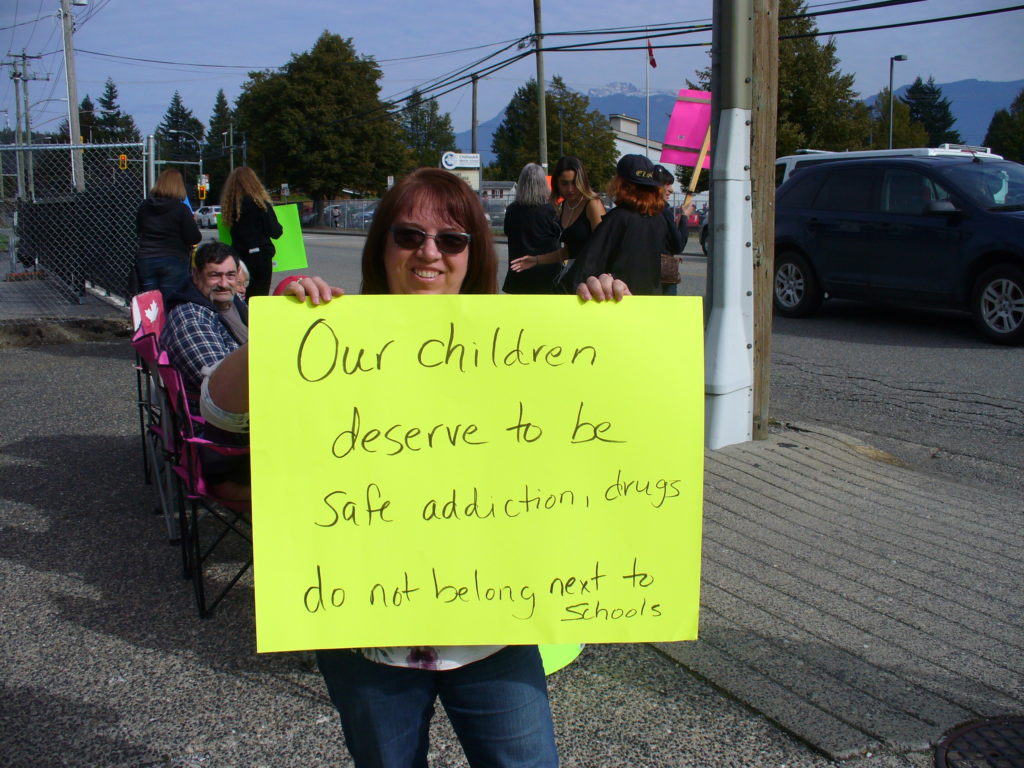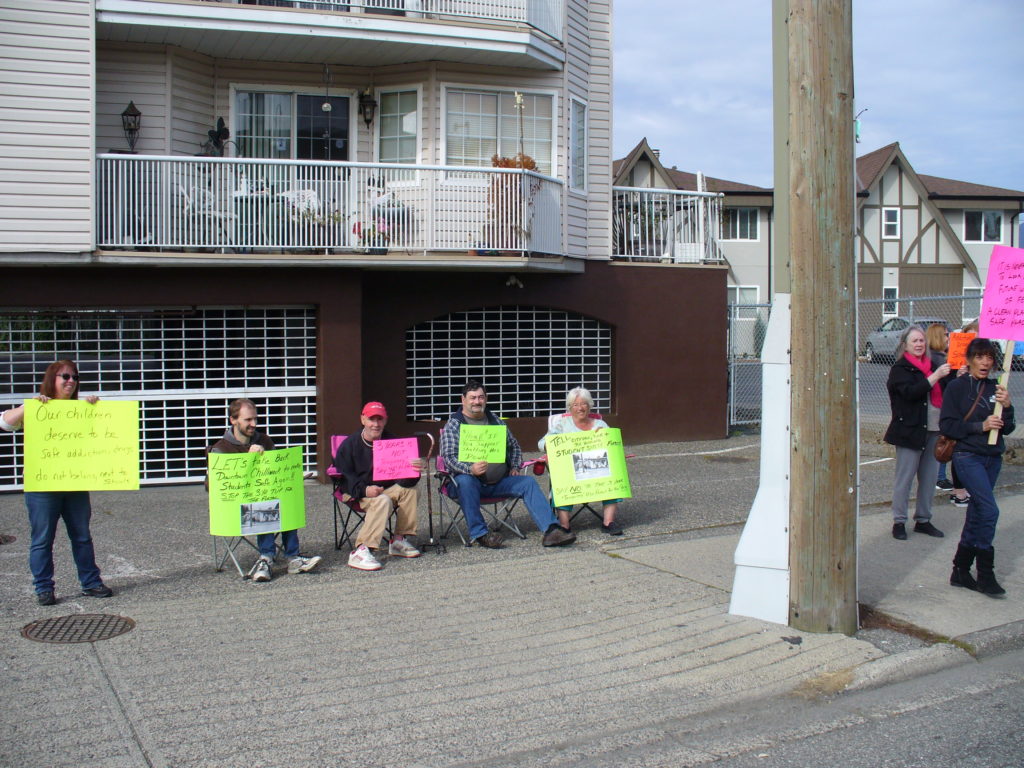 Heather Cullen lives across from CMS, and told FVN that she has watched crime and drug use, sky rocket since the shelter opened in December 2018.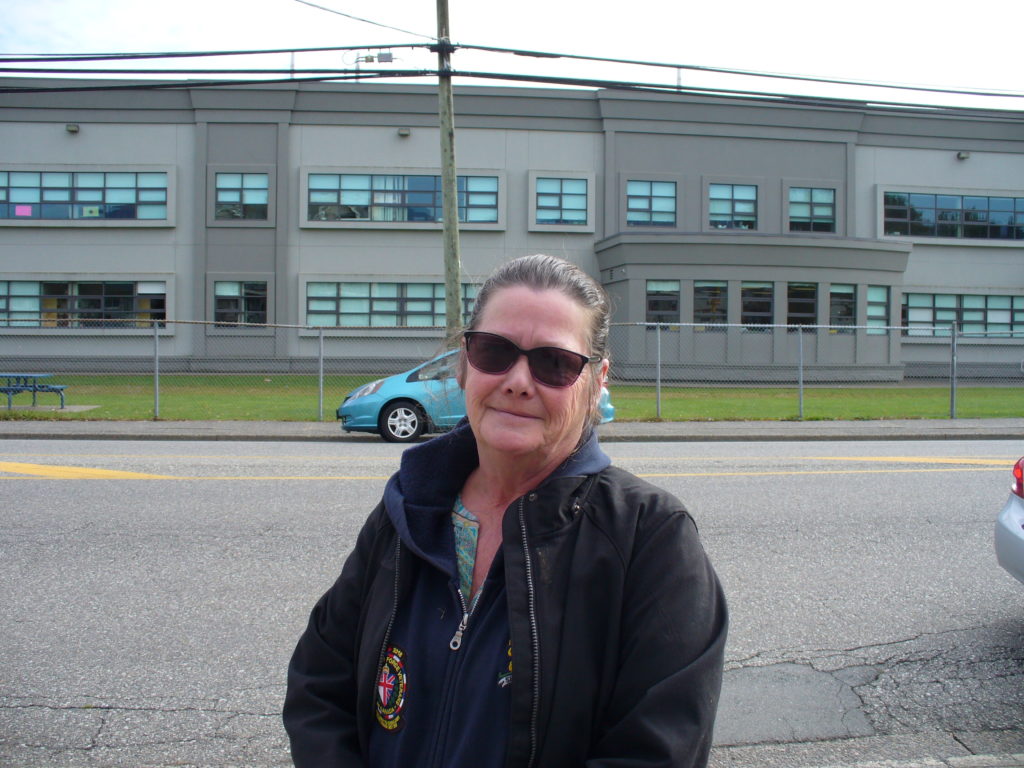 When FVN was covering the story, when a few RAN volunteers came by asking protesters if they wanted brownies and coffee. They tried to scurry off when FVN tried to take their picture.
The small protest was a little disappointing for organizers. They plan to be at RAN's public hearing on Thursday evening at the Family Centre on Princess from 6:30PM to 8:30PM.