Coquihalla/Chilliwack – 5 to 10cms down and the potential for the same amount of snow Saturday night and into Sunday morning for the Coquihalla. Highway 3 at Alison Pass near Manning Park is in the same target.
Many in the Eastern Fraser Valley woke up on Saturday to see the first real snow line of the season.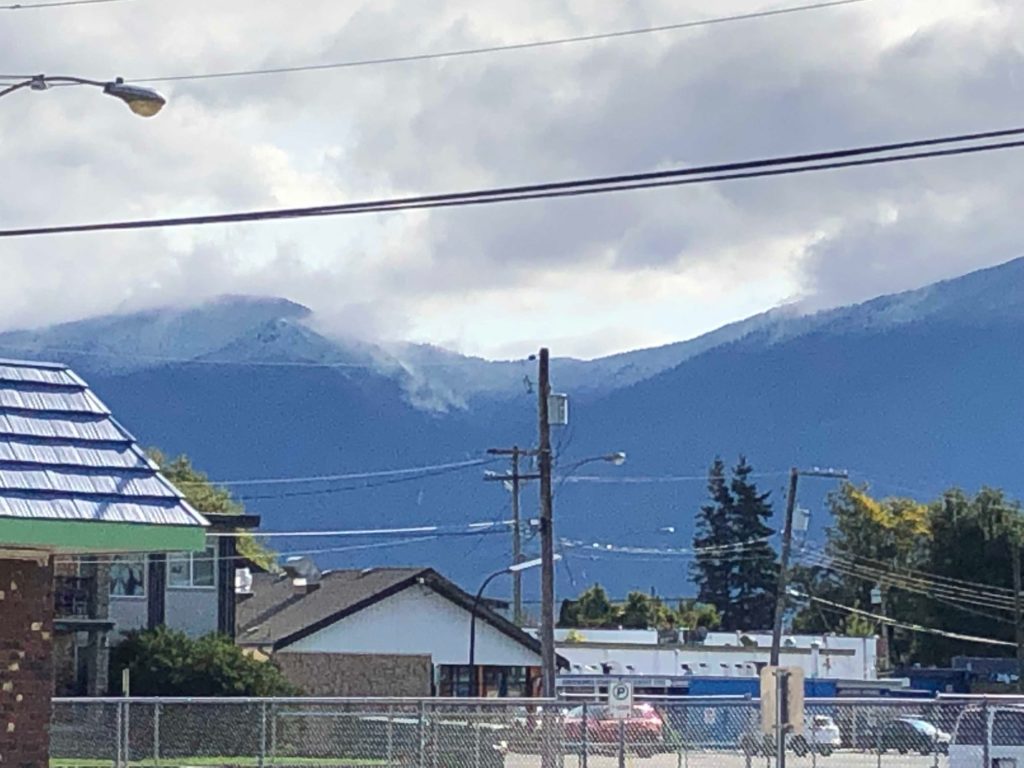 Environment Canada has issued a special weather statement:
An upper level disturbance has moved southward over the BC coast last night bringing a colder airmass to the interior. Snow levels are about 1000 metres this morning and snow is expected over the highway passes. 5 to 10 cm of snow had already accumulated Friday night and additional snowfall amounts of 2 to 5 cm are expected Saturday for the Coquihalla Highway, Allison Pass and Pennask Summit. Lesser amounts are forecast over Rogers Pass. The snow will taper off Saturday afternoon.

Areas along the BC – Alberta border are expected to see snow as well. In the Elk Valley, freezing levels have lowered and snow is expected today. The snow will persist through Sunday. Snowfall amounts of 5 to 10 cm are anticipated by Sunday morning.

Drier conditions and seasonal temperatures are expected early next week.
Weather in the mountains can change suddenly resulting in hazardous driving conditions.

Road conditions are available at www.drivebc.ca.