Chilliwack – Jimmy Page Says, "It's as close as you'll ever get to the real deal"
He isn't kidding. One of the greatest tribute bands on the circuit came back to Chilliwack's Cultural Centre on September 23.
With the house lights dimming right at 7:30, the Los Angeles based tribute band, considered one of the best overall, not just playing Zep tunes, commanded your attention. Ripping into Rock and Roll and ending the first set with Stairway to Heaven.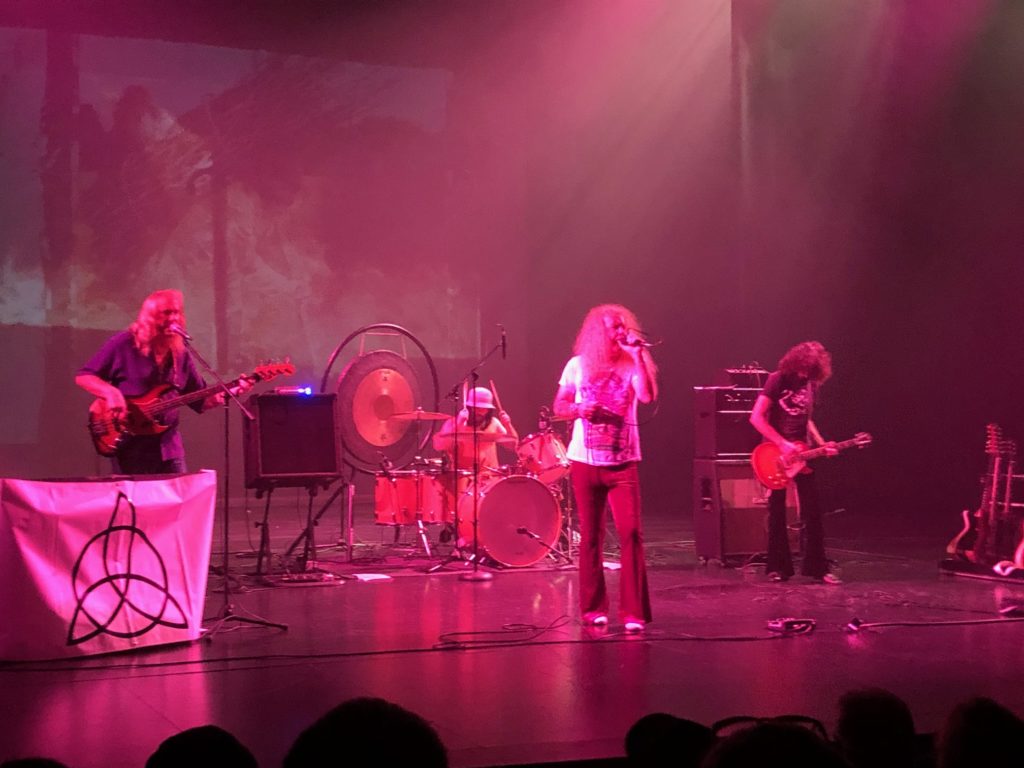 The second set started with a little known deep track In The Light and finished with the thundering Immigrant Song and Kashmir. Ues there were tunes that were missed, but there is only so much you can cram into a non stop two hour show. The encore was a spectacular Whole Lotta Love medley including The Ocean and Bring It On Home.
Lead Singer Swan Montgomery may have lost a few high notes over the 16 plus years he's been doing this, but he transported you into the mystical realm of the Might Zep (with Hobbit references, for those in the know).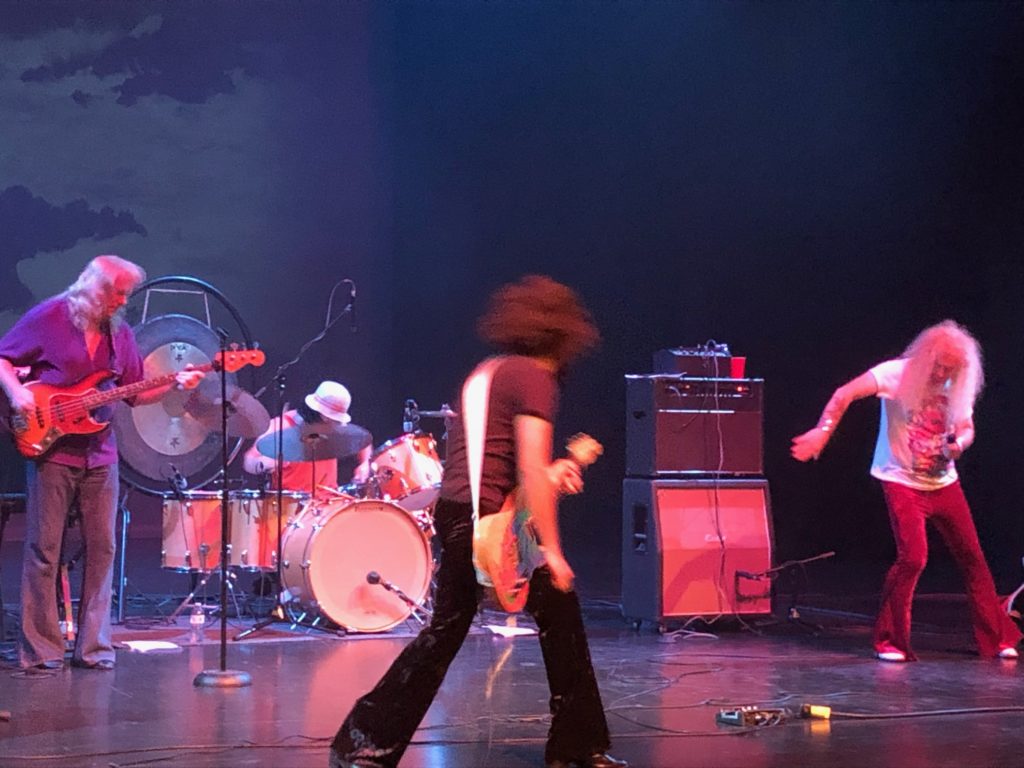 In 2017, the last time they were in town, a local high school student, who has played with Led Zepagain in the past, took the sticks and blew away the audience. 17 year old Michael Story (just shy of turning 18) , the pride of Sardis Secondary, impressed everyone.
The young one has learned well.
While Robert Plant only flirts with a few Zeppelin songs while on tour, Led Zepagain reminds us that there was a time in the 1970's …………..
From their media package: Celebrating 30 years, Sony recording artists LED ZEPAGAIN captures the heart and soul of "the world's greatest band", replicating the ultimate Led Zeppelin experience. Jimmy Page says, "It's as close as you'll ever get to the real deal". From the high-energy electric classics to the beautiful acoustic works, you will be mesmerized as LED ZEPAGAIN resurrects Page's soaring guitar leads, Jones' brilliant keyboard passages, Bonham's trademark pounding rhythms and the signature Robert Plant vocals. As you experience immortal classics "Stairway to Heaven", "Immigrant Song", "Whole Lotta Love" "Rock 'n' Roll" and "Black Dog", you'll understand why LED ZEPAGAIN has become highly regarded as the most authentic representation of Led Zeppelin in the world today.
With well over a million downloads on iTunes to their credit, LED ZEPAGAIN has also entered pop culture, having been mentioned on network TV shows "The Gilmore Girls", "Chicago Fire" and "Bad Judge".