Chilliwack – The first of a handful of federal candidate debates started off early Tuesday morning with the focus on health.
Chilliwack Healthier Community was the host at CSS and all but one candidate was there. Chair Diane Jansen was the moderator. Of the 50 or so who showed up, three Chilliwack school Trustees were in the audence (Reichelt, Swanky, Mumford) and no one from City Council.
Conservative incumbent MP Mark Strahl , Liberal Kelly Velonis, unknown NDP'er Heather McQuillan, Green Party's Arthur Green, and the Peoples Party of Canada's Robert Bogunovic. Perennial Marxist-Lenninist Dorothy-Jean O'Donnell was a no show.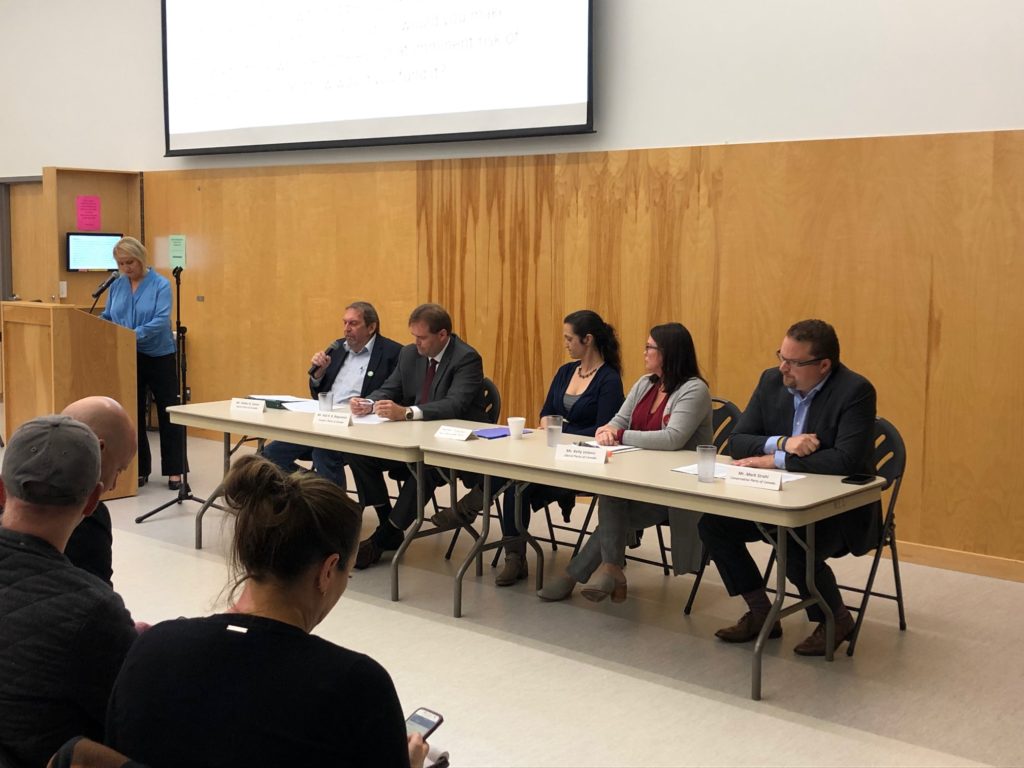 The question posed from CHC were pertaining to health, from addiction to senior care to homelessness.
No one made any bad mistakes as all were sticking to party lines, although Bogunovic pressed on about the cost of promises and who would pay.
Green, from the Green Party obviously took his stand on a healthier lifestyle and he and the NDP's McQuillan emphasized that a $15 a hour minimum wage would help reduce poverty, and allow people to afford meds. From that, the debate was on for universal Pharmacare.
While all addressed the opioid crisis, only Green , when asked, have any answers on alcoholism in today's society, which seems to be overlooked in the general conversation.
All candidates weighed in on assisting seniors as the baby boomers are becoming a majority. Everyone was aware about quality of life issues.
Safe injection sites and detox were brought up however, senior care and homelessness were the big ticket items.
chillTV video taped the entire two hours plus separate interviews with most of the candidates. You can check out those videos on www.chilltv.ca as well as the chillTV YouTube Channel and Facebook page.