Abbotsford/Chilliwack – Parkinson SuperWalk is the largest and most important provincial and national awareness and fundraising event for Parkinson Society British Columbia and the event licensor, Parkinson Canada.
Communities across the country will organize walks on the weekend of September 7 & 8 to raise funds for critical programs, support services, advocacy efforts and contributions to research.
Funds raised across the province support the Society's efforts to support and empower over 13,000 individuals living with Parkinson's disease in British Columbia.
Chilliwack, Saturday, September 7
Registration: 9:00 AM | Walk Start: 10:00 AM, The Landing Sports Centre – 45530 Spadina Ave Map
Chilliwack Contact
Mirela Prime
1-800-668-3330
mprime@parkinson.bc.ca
Abbotsford Sunday, September 8
Registration: 9:00 AM | Walk Start: 10:00 AM, Mill Lake Park – Bevan Avenue and Primrose Street Entrance Map
Abbotsford Contact
Larry
604-859-5912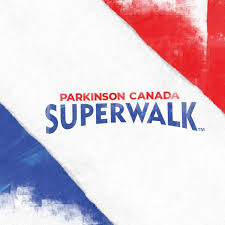 Here are just some of the ways your donations and volunteer efforts can help the Parkinson's community:
Advocating for issues important to the Parkinson's community. On February 5, 2019, the BC Ministry of Health announced that they would be doubling operating room time for Dr. Christopher Honey to perform Deep Brain Stimulation surgeries. The expansion of the program has been a part of our five point advocacy plan for several years, and we are pleased that the support of the Parkinson's community has led to positive results.
Supporting local research. The Society has committed $514,000 to fund promising research over the next 5 years. With $249,000 in matching funding from the Michael Smith Foundation for Health Research over the next 5 years (2017 – 2023) and $20,000 in matching funding from Parkinson Quebec in 2017, this amount grows to $783,000.
Inviting leading authorities on Parkinson's to share their knowledge. This year, we will be increasing the number of Community Talks planned, as well as hosting another Provincial Conference. These events bring Parkinson's experts and of members of the Parkinson's community together for a day of learning, inspiration and socializing.
Reminding people touched by Parkinson's disease that they are not alone. PSBC coordinates a provincial network of over 50 support groups for people with Parkinson's and their carepartners; PDLink, a peer program that connects individuals with Parkinson's and carepartners with volunteers for peer based support; offers education and continuing education scholarship opportunities for health care professionals; and we hope to continue to expand our services into the future!
Counselling. The Society provides a free, short-term, confidential counselling service for people with Parkinson's and their loved ones. Due to an increasing demand, we have extended the availability of this service from one day per week to at least two days per week.
Communicating the latest information on research, medication, caregiving, nutrition, special events, conferences and other relevant topics to members of the Parkinson's community. PSBC does this through regular website updates; social media posts viewed by more than 3,000 unique followers; Viewpoints, our quarterly newsletter available in print and web formats; emails to 7,000 addresses in British Columbia; and more!
To learn more about Parkinson Society British Columbia and what they do, click here.