Vancouver – The rapid expansion of harm reduction services in response to B.C.'s overdose crisis prevented more than 3,000 possible overdose deaths during a 20-month period, suggests new research led by the BC Centre for Disease Control (BCCDC).
The study estimates that without access to and rapid scale up of harm reduction and treatment strategies, the number of overdose deaths in B.C. would be 2.5 times as high.
Key findings:
– Between April 2016 and December 2017, there were 2,177 overdose deaths in B.C.
– During the same period, an estimated 3,030 deaths were averted by all three interventions combined. Individually, the interventions averted:
– 1,580 deaths by the Take Home Naloxone program (5,074 naloxone kits distributed between 2012 and 2015; 83,685 naloxone kits distributed in 2016 and 2017).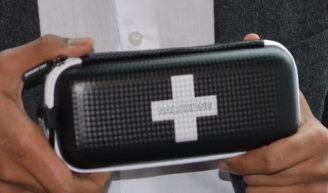 – 230 deaths by overdose prevention services and supervised consumption sites
(23 overdose prevention sites operating by the end of 2017). 590 deaths by opioid agonist treatment (18,095 average number of people receiving opioid agonist therapy monthly between 2012 and 2015; increased to 22,191 in 2017). 
Note: the deaths averted by individual interventions do not add up to the combined total because the interventions have a greater impact when all three are used together.
– Overdose deaths in B.C. would be 2.5 times as high if no harm reduction and treatment interventions were implemented.