Victoria – A death review panel examining the deaths of people who died during or within 24 hours following contact with police in B.C. says police are a de facto part of the mental health system and that the role of policing should be incorporated into the provincial mental health strategy, highlighting that more assessment and training opportunities exist.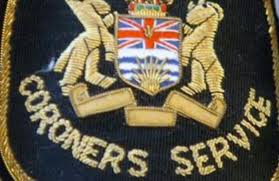 Facts about death review panel report
Every year, approximately 25 persons die during or within 24 hours of a police encounter. Police officers have more than 400,000 encounters with civilians each year for criminal-code or traffic-related offences. The vast majority of police interactions are resolved without incident.
Of the 127 deaths, 84% were male and 61% experienced challenges related to illicit drug use.
More than two-thirds of these deaths involved a mental health issue and in more than half of the deaths, decedents exhibited mental health symptoms during contact with police.
Police in B.C. respond to more than 74,000 calls related to mental health issues annually.
Persons with mental health and substance use concerns are increasingly interfacing with police agencies. The high numbers of these encounters have, by default, made policing part of the mental health system in B.C. Persons in crisis are often unpredictable and police officers need more support when engaging with persons experiencing mental health issues.
One of the BC Coroners Service's most important responsibilities is the advancement of recommendations aimed at preventing deaths in similar circumstances. One of the ways the BC Coroners Service makes recommendations is through death review panels, which bring together experts across disciplines to review a group of deaths in aggregate to identify opportunities for intervention to prevent death and improve public safety. The purpose of this death review panel was to review deaths that occurred during or within 24 hours of an encounter with the police; and
The review includes 127 deaths by suicide, accidental injuries, illicit drug overdoses and natural causes, as well as deaths attributed to police use of force. The following classifications of deaths were made:

Fifty-six were suicides, accounting for 44% of the deaths reviewed;
Forty were accidental, including 24 classified as unintentional poisonings (alcohol or illicit drug related deaths);
Seven were natural; and
Twenty-one were deaths attributable to police use of force and three were deaths from injuries by others.
For the full report:
Opportunities for Different Outcomes – Police: A crucial component of B.C.'s mental health system:
https://www2.gov.bc.ca/assets/gov/birth-adoption-death-marriage-and-divorce/deaths/coroners-service/death-review-panel/policeencountersdrp.pdf.
Death review panels: https://www2.gov.bc.ca/gov/content/life-events/death/coroners-service/death-review-panel