Chilliwack – MAY 29 UPDATE – Chilliwack School Board overwhelmingly adopted a modified student dress code that put the one on the schools to make their own decisions and steered the wording away from "shaming" students. Trustee Willow Reichelt , who was at the forefront of this debate said: "These guidelines will address the need for inclusivity and gender neutrality, focus on safety rather than modesty, be accessible to parents, staff, and students. Be constructive rather than punitive so that correction or discipline is not required." Trustee Barry Neufeld was the lone dissenting vote, claiming the wording confused him.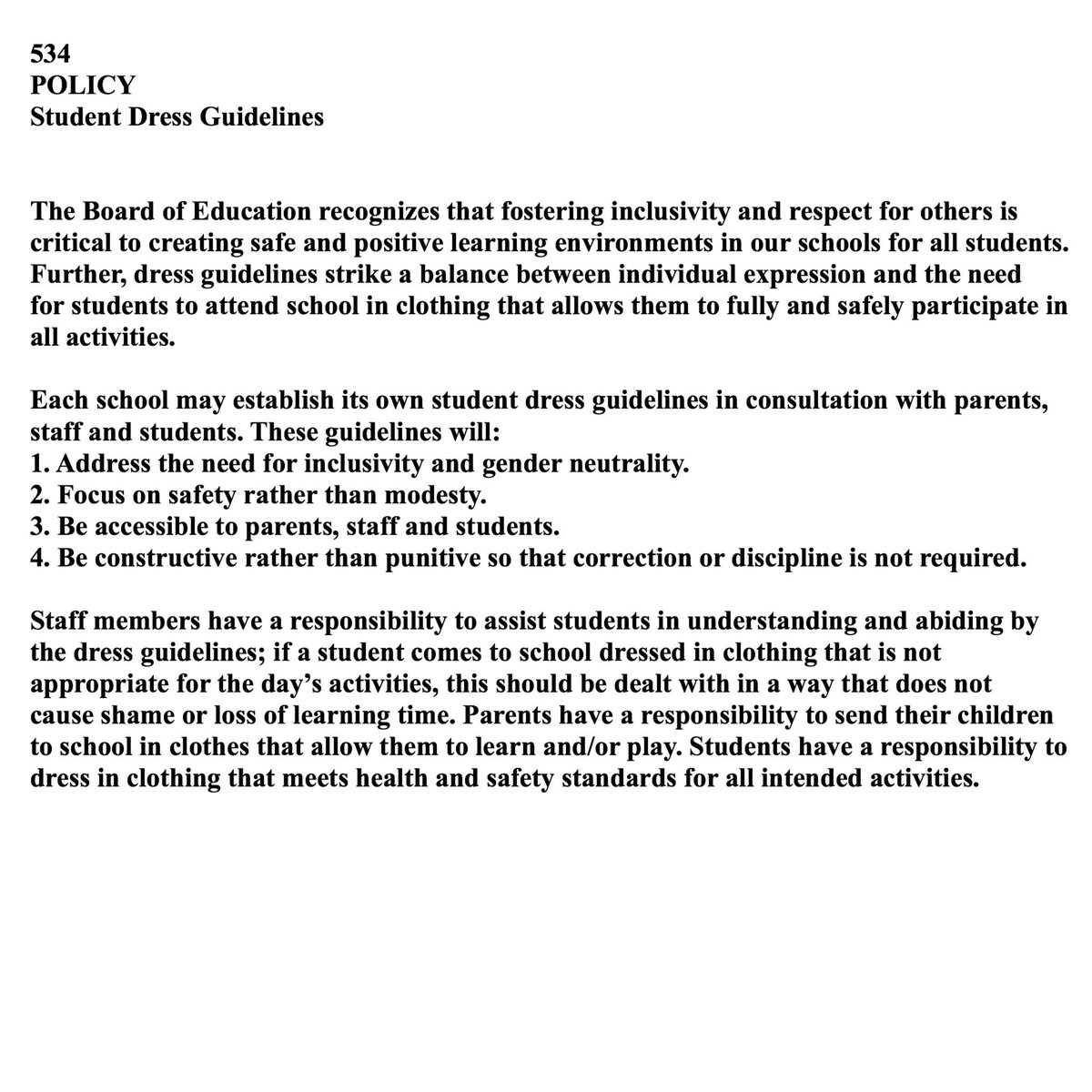 Chilliwack Schools were informed on what the cost of girls menstrual products would cost the district, a two parcels of land that are owned by the board will be sold in order to pay for their share of funding for a new south side school. Those details are in the original story below.
MAY 26 ORIGINAL STORY – Upcoming at the next meeting of the Chilliwack School Board, the nuts and bolts and dollars of running the system will be made public with the review of the Strategic Plan Reconfiguration for School catchments, the budget and the Capital Plan.
Then there are two items on the agenda (the entire agenda can be found here) that have caused major controversy.
The Board will be asked to approve Policy 534: Student Dress Guidelines. This was first introduced by Trustee Willow Reichelt. What is "proper" and what is "indecent" by today's standards. The bottom line is, should the school district or parents make the dress decision.
The policy that was presented to the Education Policy Advisory Committee in draft form at its May 16, 2019 meeting stated: Each school is expected to establish its own student dress guidelines in consultation with parents, staff and students.
These guidelines will:
•Address the need for inclusivity and gender neutrality.
•Be accessible to parents, staff and students.
•Provide a level of clarity so that correction or discipline is not required.
Staff members have a responsibility to assist students in understanding and abiding by the dress guidelines. Parents have a responsibility to support appropriate dress for the school community.
Then there was a taboo subject. A Ministerial order was issued on April 5, 2019 requiring all B.C. public schools to provide free menstrualproducts for students in school washrooms by the end of 2019. So what would that cost the District?
The following is an estimate of how much it will cost to set up our schools with free dispensing of these products and is based on having a dispenser in every (or most) female washrooms for middle and secondary schools. There are a number of dispensers that the district can simply change out the mechanism and have them dispense for free rather than purchasing a whole new dispenser.
The initial plan is to not have dispensers at elementary schools but to have the products available from the medical room.
Dispenser in every washroom(Estimated with taxes etc.)
Dispensers: 30 needed @ $250/unit = $8,100
Dispensing Mechanisms for existing Dispensers: 60 needed @ $70/unit = $4,500
Cases of Hygiene Products: 50 needed @ $150/case = $7,500
Total Cost: $20,100
Estimated cost per year for products(Based on 2 cases/month for Secondary Schools, 1 case/month for Middle Schools and 2 cases/year forElementary Schools) *Difficult to estimate – quantity based on 1 female using 1 product once a month.
High Schools: 60 cases @ $150/case = $9,000
Middle Schools: 50 cases @ $150/case = $7,500
Elementary: 40 cases @ $150/case = $6,000
Total Cost: $22,500