Vancouver/Abbotsford – On Tuesday, Vancouver Police announced additional arrests and charges against four men through Project Territory – a key element of Taskforce Tourniquet, which has proven to be one of Metro Vancouver's most successful multi-agency gang crime investigations and has resulted in a total of 209 charges against 38 individuals.
Twenty-two-year-old Moeen Khan of Surrey, 30-year-old Pashminder Boparai of Abbotsford, 28-year-old Mustapha Ali of Ottawa, and 23-year-old Nobin Malonga-Massamba of Ottawa, have been charged with conspiracy to commit murder. Ali and Malonga-Massamba each face additional charges related to firearm offences and are in in custody. Khan and Boparai are currently wanted on Canada-wide warrants.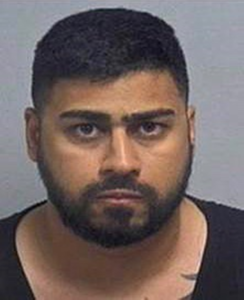 Police encourage people wanting to leave gang-life to use resources available through the CFSEU End Gang Life program. They can call the CFSEU Gang Exiting and Intervention helpline at 604-897-6023.
Anyone who sees Moeen Khan or Pashminder Boparai, or who may have any information about their whereabouts, is asked to call 9-1-1 immediately. Information can also be shared anonymously through Crime Stoppers at 1-888-222-8477.