Vancouver -This was first posted to social media in 2017, but the theme still rings true.
A friend of FVN, Larry Hennessey of "Larry and Willy" radio fame, once again took to social media for a Christmas tradition.
His family moved to Vancouver from Thunder Bay, Ontario in 1988 and the duo quickly became a morning radio staple at CFOX and later Jack FM.
Larry still has his hand in radio as well as being a working musician and operator of Regenerator Records. That record company has revived recordings (and careers) of classic Canadian musicians like Terry Jacks and Chad Allen.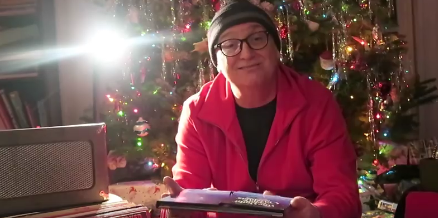 Here's Larry and "The Night Before Christmas":