Chilliwack – The Chilliwack Players Guild presents – Agatha Christie's "Murder On The Nile"
Based on the book Death on the Nile, also by Christie, the play follows two young newlyweds on their honeymoon, which is quickly interrupted by a murder. As the story proceeds, in classic Agatha Christie fashion, everyone becomes a suspect.
When first conceiving of Murder on the Nile, Christie had originally intended the story to be a stage play, but changed her mind once she had written it, deciding it would ultimately work better as a novel. The novel was subsequently published in 1937, with the theatrical version revived by the author in 1942. The first performance of Murder on the Nile as a theatre production was in 1944, though it was performed under the name Hidden Horizons. 
The Chilliwack Players Guild will be presenting the show in the 1940's theme, says CPG producer Debra Archer. We have a passenger lounge from a 1940's paddle wheeler designed by Graham Archer and some authentic 1940's costumes designed by our costume mistress, Mary Spani.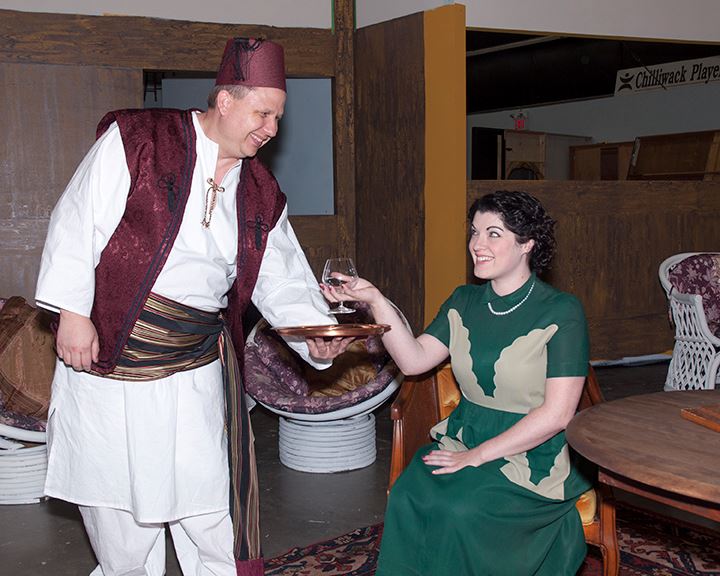 Murder on the Nile runs from November 22 to December 2 at the Chilliwack Cultural Centre Rotary Hall, with matinees on Sunday the 25th, Saturday the 1st and Sunday the 2nd. Tickets are $25 ($20 for seniors and students), and can be purchased at the Chilliwack Cultural Centre box office, or by calling 604.391.SHOW (7469).