The theme last week among those that I follow on Twitter seemed to be "doesn't play well with others." Whether the subject of the Tweet was a driver, cyclist or pedestrian the behavior highlighted was either thoughtless or selfish. Add an over the top example that I witnessed on Saturday and I wonder why should I behave when I use the highway?
The example that I'm speaking of involved an expensive, shiny black Mercedes sports car southbound on Highway 19 entering Nanaimo. (If you are interested, the B.C. license number of that vehicle was FV007J.) Not content with being at or just over the speed limit, this driver threaded the gap between me and the vehicle slightly ahead and to my right to change from the outside to the inside lane leaving about an arm's length on either side of their vehicle.
The driver was paying attention and anticipated the red light at the intersection ahead by moving completely to the right turn lane and then hooking left around the turn lane barriers back onto the highway.
Where's a traffic cop when you need one? It's at times like this that I really miss my ticket book.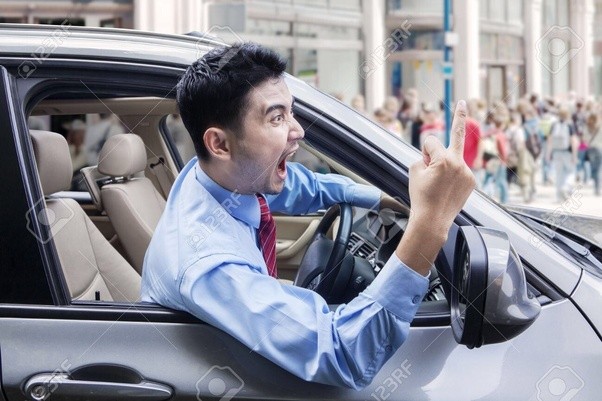 As you might have guessed, I tend to follow the traffic rules and don't like it when others do not. No doubt this is partly my personality and partly a learned attitude. If I was going to ticket drivers who didn't follow the rules, I had better set the example by following them myself. That habit has stuck with me.
I also know that blindly following the traffic rules at all times will not guarantee that I will never be involved in a collision. The same applies to all other road users because despite our best efforts, humans make mistakes.
Following the rules does make us predictable though. If we know what to expect, we can co-operate to minimize the chance of crashing into each other.
It can be difficult to resist those little temptations, driving at 10 over the limit, sliding through the stop sign because we don't see other traffic close by, ignoring the solid lines because we didn't anticipate our path soon enough and more. The trouble with giving in is that these temptations may become the default setting. Routinely cutting the corners could easily become a disasterous habit.
Thankfully, our Mercedes driver is still an exception although reports of this type of behaviour in the media is becoming more common.
Traffic rules are like the Prisoner's Dilemma. If everyone cooperates and follows the rules, then everyone "loses" the same amount, but the total loss is minimized. The traffic moves smoothly and there are fewer collisions. However if a person defects, he gains a lot more, but there is a chance that the total loss in the system is high. You might be able to cut in line, but there is chance that you will have a crash. However, if everyone defects, everyone loses, because there are such a high chance of crashes occuring.
I'm willing to follow the rules because I don't count doing this as a loss. I see it as being socially responsible and an acceptable cost that will ultimately produce dividends. Do you?
Story URL: https://www.drivesmartbc.ca/aggressive-driving/why-should-i-behave-when-i-use-highway
—
Constable Tim Schewe (Retired)
DriveSmartBC: Where better than average drivers satisfy their curiosity.